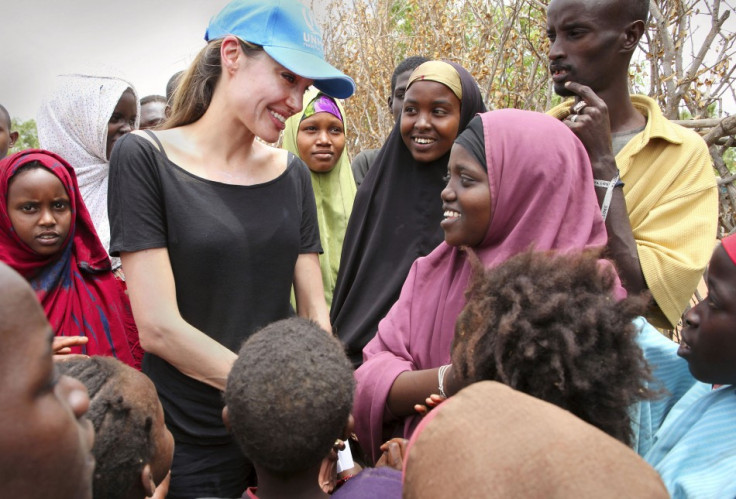 Angelina Jolie has been appointed special envoy for the United Nations refugee agency.
The 36-year-old Wanted star, who has served as the UNHCR's goodwill ambassador for over a decade, will take on the new and expanded role.
Jolie is expected to be used to publicise complex crises that result in mass displacement of people such as Afghanistan and Somalia as part of her new responsibilities.
She will also undertake advocacy and represent the UN's High Commissioner for Refugees, Antonio Guterres, at diplomatic level.
Her promotion acknowledges her continued support of the organisation which has included 40 field visits around the world on its behalf as well as becoming an expert in the field of forced displacement.
She has also made large personal donations to the UNHCR, which relies entirely on voluntary contributions.
Adrian Edwards, spokesman for the UN High Commissioner for Refugees, said: "This is an exceptional position reflecting the exceptional role she has played for us."