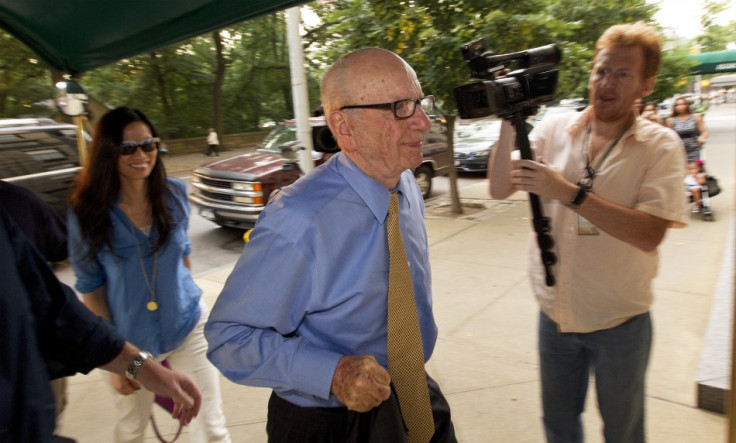 Education secretary Michael Gove and Rupert Murdoch have continued discussions about creating a News International backed academy in East London.
News International plan to create a technology focused academy in East London over the next couple of years and the idea has the support of the Education Secretary Michael Gove. The Independent claims that the site of the new academy could be near News International's HQ in Wapping, East London.
Rupert Murdoch has championed the cause for big businesses to help change the life of under privileged youngsters and the academy system is one that Mr Gove believes passionately in. The newspaper claims that Tower Hamlets, a council that is said to be suspicious of such schemes, sees the benefit of News International's academy and could push for a site in its borough although a site in Newham is also being considered
Rupert Murdoch gave a speech last April in support of News International's plans saying that he believes passionately in the importance of education. The media mogul highlighted what education means to him by hiring former head of New York's Board of Education Joel Klein to lead the campaign. Mr Klein is said to be a close ally of Michael Gove and was the first guest speaker at the first conference on free schools set up by the department of education in London.
Mr Klein was formerly head of New York's Board of Education and Mr Gove sought his advice over his own plans to set up a network of independently run state-financed "free" schools in the UK. Mr Klein had been behind the setting-up of charter schools in the US - praised by Mr Gove for their contribution in raising standards in inner city districts of the US. Mr Gove wanted his "free" schools to be given the same freedom to run their own affairs
The Independent has highlighted the close relationship between Mr Gove and News International after showing that the ministerial meetings, shared in the aftermath of the phone hacking allegations, show that the education secretary met with News International executives more than any other cabinet colleague. Michael Gove is a former employee of News International after working at the Times.