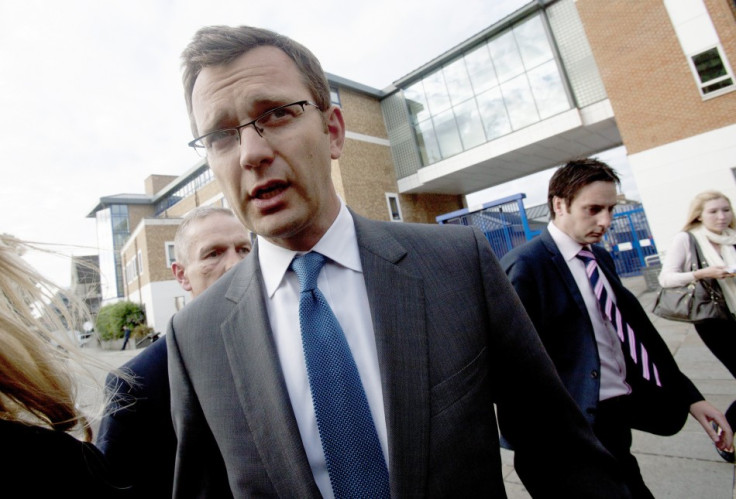 Glenn Mulcaire, the former News of the World private investigator, has been ordered by a court to reveal who instructed him to hack voicemails, the Guardian has revealed.
Glenn Mulcaire will have to reveal who authorised him to hack the voicemails of Elle McPherson and Lib Dem deputy leader Simon Hughes. Glenn Mulcaire will have to reveal details by the end of the week in a move that is set to blow open the phone hacking scandal once again.
Glenn Mulcaire has lost an appeal of a court order that obliges the former private investigator to reveal who told or asked him to hack the voicemails of News of the World victims. Steve Coogan has reacted positively to the news commenting that it is right that the public should know who authorised such practices above Glenn Mulcaire.
"After six months of refusing to answer these questions I am pleased that Glenn Mulcaire has now finally been ordered to say who at the News of the World asked him to hack the mobile phones of Max Clifford, Sky Andrew, Gordon Taylor, Simon Hughes MP, Elle MacPherson and Jo Armstrong," Coogan said.
"Whilst I am pleased with this latest development I remain frustrated by Mr Mulcaire's refusal to answer questions about who authorised him to unlawfully access my voicemail messages and will continue to press for these answers," he continued.
Reuters have reported that John Kelly of law firm Schillings told the news agency that Mulcaire will have to answer questions in a formal document to be filed in court before September.
"He will now have to identify exactly who at the News of the World asked him to access the mobile phones of the named individuals and who he provided the information to at the News of the World," Kelly said.
"Mr Mulcaire is due to provide these answers by the end of the month and we await his answers with interest," he stated.
It is the second piece of bad news for News International this week after the company confirmed on Thursday that it was being sued by Mulcaire for ceasing to pay his legal fees in July after James Murdoch told the culture media and sports select committee that he was 'surprised' News International were paying his legal fees.