Newt Gingrich Sought 'Open Marriage to Keep Mistress'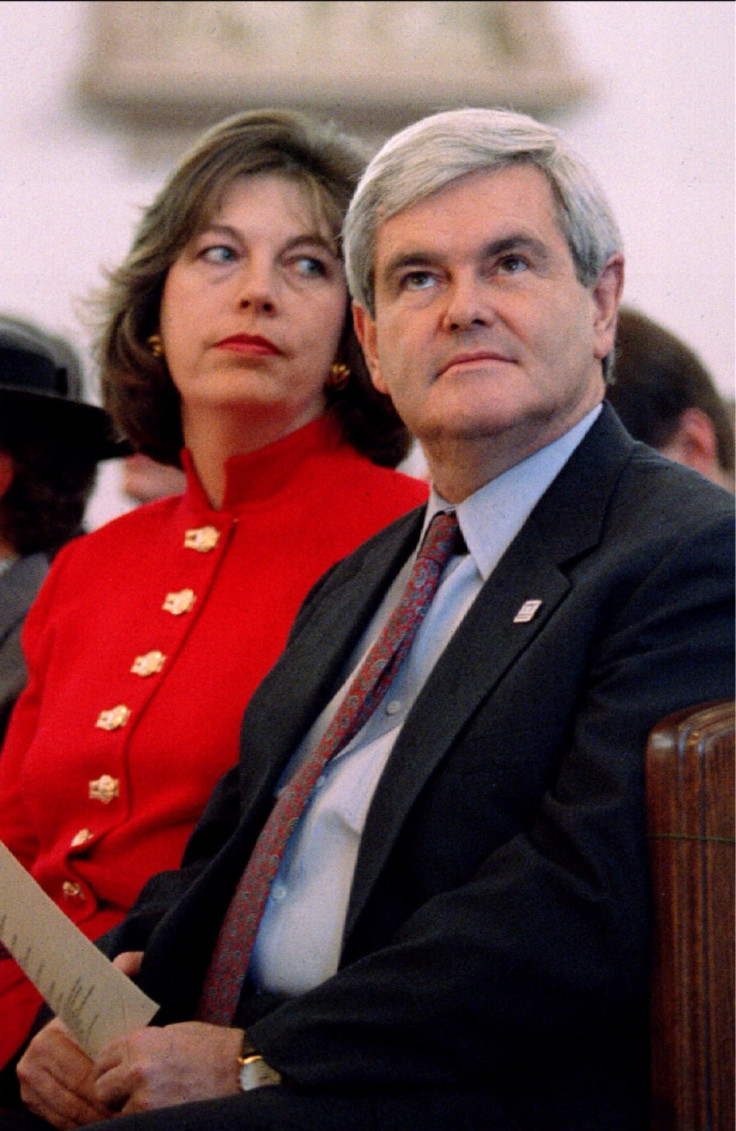 Marianne Gingrich, the ex-wife of Republican Presidential hopeful Newt Gingrich, has accused him of lacking moral character to serve as the President of America.
In an exclusive interview with ABC News, she said Newt sought an "open marriage" arrangement so he could have a mistress and a wife. The explosive interview was given before the critically important South Carolina primary which the Gingrich camp believes is a cakewalk.
Marianne disclosed that her experience during the 18-year marriage with Newt Gingrich goes completely against the position he takes on marriage and family in his campaigns. She is the second ex-wife of Newt Gingrich and the couple got divorced in 1999.
Marianne recalled instances when Gingrich asked her to share him with another woman, Castilla, who was a Congressional aide at that time. Castilla is now Gingrich's wife.
"And I just stared at him and he said, 'Callista doesn't care what I do," ABC News quoted Marianne as saying.
"He wanted an open marriage and I refused," she added.
Marianne revealed in the ABC News' "Nightline," programme that she was aware of the fact that Gingrich even carried on his affair with Callista in her bedroom in their apartment in Washington.
"He always called me at night," she recalled, "and always ended with 'I love you. Well, she was listening," ABC News said.
Newt Gingrich was also accused of divorcing Marianne after she was diagnosed with multiple sclerosis. Gingrich divorced his first wife Jackie when she was being treated for cancer.
Newt Gingrich denied being immoral to his wives. "Let me be quite clear. The story is false. Every personal friend I have who knew us in that period says the story was false," Gingrich was quoted as saying at the beginning of the Republican debate on Thursday.
© Copyright IBTimes 2023. All rights reserved.