A British company has created the first smart fabric, interwoven with fibre optic thread to track movement, improve performance and help wearers recover from injury.
Developed by Cambridge Consultants, XelfleX is a fabric with integrated active sensors and can be used to create fitness tracking garments which are comfortable, washable and akin to wearing regular clothes rather than a range of bulky trackers.
The technology could be used for fitness and sports coaching - such as perfecting a tennis serve, golf swing or ski technique - as well as part of physiotherapy to help patients recover from injury, surgery or neurological problems. Garments made from the smart fabric could even be used for motion capture to make video games, films and virtual reality applications.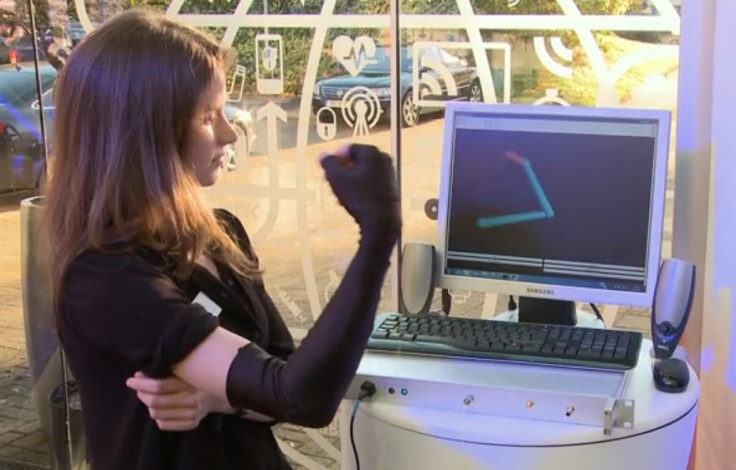 XelfleX works by sending beams of light along flexible fibre optic threads, similar to the illuminations of an artificial Christmas tree. A carefully defined amount of light is scattered continuously along the fibre, and when the fibre is bent by the wearer of the garment moving, the increased scattering and reflection of the light can be measured.
Up to 10 sensors can be fitted to each optical fibre, and when integrated into close-fitting garments like sportswear, the movement of every joint and muscle can be accurately monitored and fed back to a detachable electronics pack. From here, complex algorithms turn the results into useful guidance that the wearer - or their trainer or doctor - can understand and work with to make improvements.
"Our aim was to create wearables that people actually want to wear," said XelfleX inventor Martin Brock, of Cambridge Consultants. "With XelfleX, the garment itself is the sensor and it allows you to create smart clothing that is low-cost, durable, useful and attractive to wear."
Cambridge Consultants will be demonstrating XelfleX at the 2015 CES technology trade show in Las Vegas next month.