Step Aside Smartwatch - Wearable Technology is Coming to Our Clothes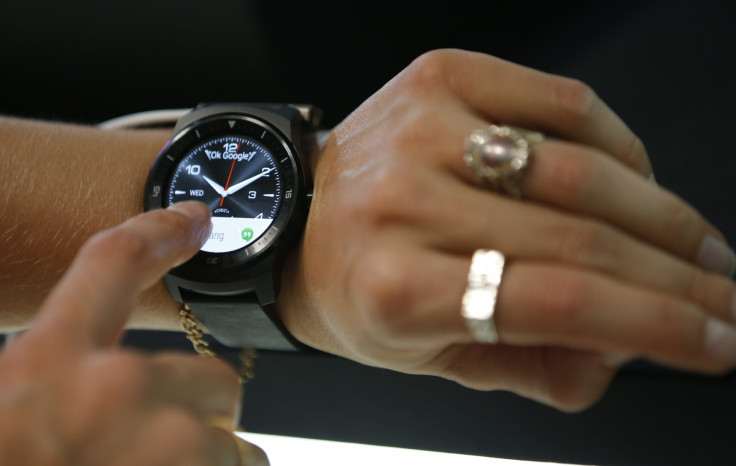 The term 'wearables' is about to mean a lot more than just smartwatches and fitness bands, as the market is set to explode with smart garments laden with sensors sewn into them, tracking our every move.
Research from Gartner predicts shipments of smart garments will soar from 0.1 million this year, to 10.1 million in 2015 and past 25 million the following year.
These garments will at first be aimed at runners and sports professionals who want to track their performance, but will quickly spread to help anyone who wants to keep tabs on their health.
Sensors sewn into clothing will scan for heart conditions. Smart socks will help those recovering from injury to restore their balance, and alert family members when an elderly relative suffers a fall.
"Smart garments are an interest to clothing manufacturers, even in the fashion world, and sensors will be woven into all types of clothing," Gartner research director Angela McIntyre told IBTimes UK.
"We'll see them in underwear and socks and regular shirts and coats for gathering data about the environment around us."
More medical device than fitness tracker
Looking further ahead, beyond the shipments predicted by Gartner in a report out this week, McIntyre sees a future in which wearables are medical devices more than fitness trackers.
"Looking out even further, to 2017, 2018, and 2019, we'll be having more garments like smart shirts getting medical approval, when the data from them is accurate enough to be used to monitor someone's heart over a period of time... their doctor could tell when the data is indicating a heart condition."
McIntyre believes economies of scale will make such sensors cheap enough to sew into a whole range of clothes, and for them to be durable enough to be washed.
In a report out this week, Gartner predicts that shipments of smart wristbands, such as fitness trackers like the Jawbone Up, will fall from 20 million units globally this year, to 17 million in 2015, before recovering again to 19 million the year after.
The research firm believes the quick recovery will be prompted by fitness trackers being offered in settings other than retail, such as with health insurance, gym memberships and diet plans. Gartner forecast that between 2018 and 2020, a quarter of all smart wristbands and other fitness monitors will be offered through non-retail channels.
Meanwhile, shipments of sports watches will increase gradually from 18 million this year, to 21 million in 2015, and 24 million in 2016 - despite great expectations from the nascent smartwatch market, headed by Google's Android Wear and the upcoming Apple Watch.
© Copyright IBTimes 2023. All rights reserved.