High street giant Next has reported a 0.3% on-year increase in second quarter sales. It added that the sales for the three months to 30 July were better than its first quarter performance, where sales had declined 0.9% on-year.
Next's trading update further revealed that the company for now had not faced any impact from the UK's decision to leave the European Union (EU). The retailer also said it was too early to tell what impact the Brexit vote would eventually have on consumer demand.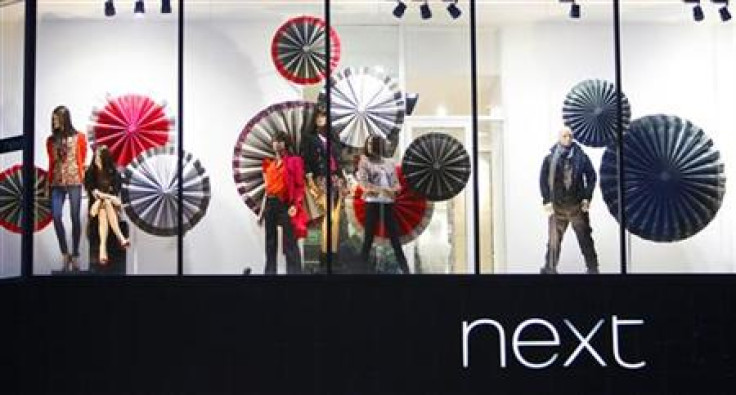 However, Next said the decline in the value of the pound since the 23 June referendum would affect it in the medium term. It explained that the cost price of its goods could increase by less than 5% on a like-for-like products basis, in the 2017/18 period. The pound's devaluation will, however, not affect it in the year to January 2017 as the retailer has fully hedged its currency exposure until then, it explained.
Lord Wolfson, chief executive at Next, said that the retailer could hence be forced to increase the prices of its goods in 2017. "If you see increases in cost prices, then it will translate into higher selling prices," he was quoted as saying by Press Association.
With regards to the Brexit effect on its €200m (£167.68m; $224.02m) EU business, Next said there would not be much of an impact. The retailer explained it had a warehouse and fulfilment operation in Continental Europe, which could be expanded to service most of the business in the region, if fulfilling sales from the UK becomes less efficient going forward.
With regards to tariffs and other barriers to trade that the EU could impose as per new trade agreements with an EU-independent UK, Next said it was already subject to them as most of its goods were manufactured outside the EU.
Next added that the third quarter would be worse than the second quarter. This was because the 2015 third quarter was its best performing three-month period last year, it said. It predicted profits of between £775m (€924.47m; $1.04bn) and £845m for the full-year.