The release date, price, specs and more of Google's Nexus are discussed in the latest round-up of Nexus 5 rumours.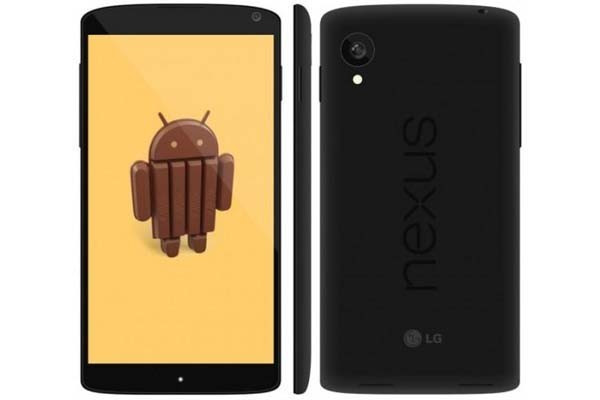 As the inevitable launch of the Google Nexus 5 gets ever closer, it was only natural that the amount of leaks and rumours about the device would escalate. And this week we have had a bumper crop of leaks, including details about the price, 'confirmation' of most of the hardware specifications and a possible new release date.
Nexus 5: Price
The Nexus 4 was, for my money, the best smartphone in the world when it was launched last year. Not only was it a superb phone, it was cheap - well compared to most of the high-end smartphones on offer at least.
And it looks like Google and LG are going to continue this low-price trend with the Nexus 5 - at least according to t a source who leaked some information to PhonesArena.
According to the tipster, the Nexus 5 will come in two variants. One will be a 16GB model with a 2,300mAh battery which will cost $299 (£187) while the 32GB model will come with a larger 3,000mAh battery costing $399 (£249).
Of course simply converting US prices to UK prices isn't that simple, but it does bode well for consumers looking to grab a bargain.
If this is true then LG and Google could have another sure fire winner on their hands, considering the current crop of high-end smartphones (HTC One, Samsung Galaxy S4, iPhone 5s) all cost double and sometimes triple the quoted price of the Nexus 5.
Nexus 5: Specs
With FCC filings and leaked pictures we already had a pretty good idea of what the Google Nexus 5 was going to look like, but if that hadn't been enough, last weekend what seems to be a service manual leaked serving up everything you need to know about the specs of the new phone.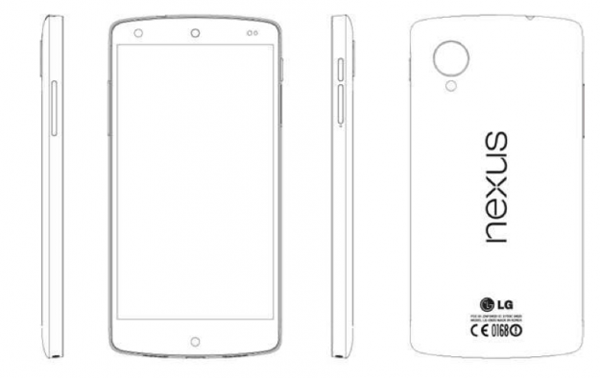 The 281-page document, which has now been pulled from websites for copyright infringement, showed diagrams of the phone which tally closely with the leaked images we have seen, including those from bars to Google's own Android 4.4 promotional video.
So, the specs:
Screen: The Nexus 5 will, according to the manual, have a 4.95in screen with a resolution of 1080 x 1920 giving it a hugely impressive pixel density of 445 pixels per inch (ppi) - which blows the iPhone 5s' Retina display (326ppi) out of the water.
Processor:The phone will feature a quad-core, 2.3GHz, Qualcomm Snapdragon 800 processor paired with 2GB of RAM, which like the screen, is right at the very bleeding edge of smartphone technology.
Camera: A little less leading edge will be the rear camera on the Nexus 5. This will feature an 8 megapixel sensor with optical image stabilisation and will join a 1.3 megapixel camera on the front.
4G: In terms of connectivity, the phone will feature NFC, and unlike the Nexus 4, it will support 4G networks around the world.
Storage and Battery: And, as I said above, there will be two versions of the phone, one with 16GB and a 2,300mAh battery and one with 32GB of storage and a whopping 3,000mAh battery.
Of course I cannot confirm this manual is authentic, but I find it hard to believe someone would go to the trouble of creating an authentic-looking document of 281 pages just to fool some people.
Nexus 5: Release Date
While pricing and specs seem to be all-but-known, when we will be able to buy the smartphone remains a mystery.
Initial reports suggested 14 October as the date Google would unveil the Nexus 5 but with just three days to go that seems highly unlikely.
A report this week emerging from developers at Google's Launchpad event suggests the smartphone will still be launched next week but a day later, on 15 October. This again seems unlikely considering Google has yet to issue invites to any media event next week.
The latest reports on when the Nexus will be available to buy remain steady as 31 October, but what I can see happening is that Google could decide to announce the phone on that date and on stage say: "...and it's available to buy now."
I guess we'll just have to wait and see.