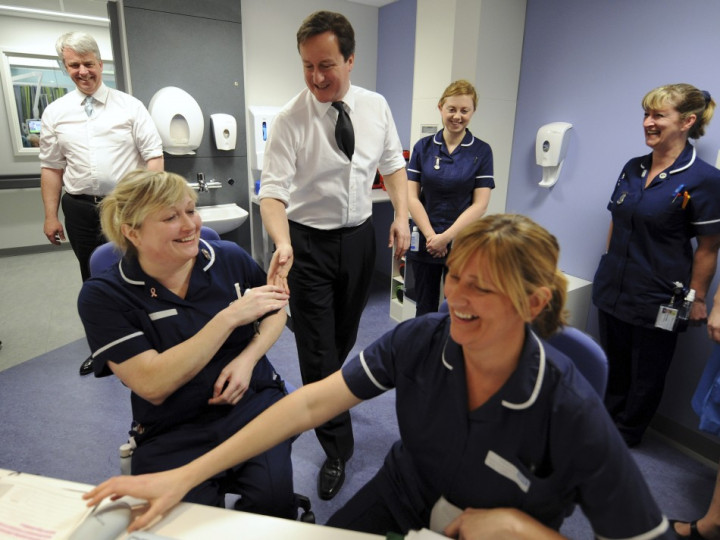 The chairman of the British Medical Association GPs' Committee has called on the government to drop its NHS reforms.
In a letter to every doctor in England, Dr Lawrence Buckman claims that the Health and Social Care Bill will represent "the most top-down reorganisation the NHS has seen since its inception".
His intervention came as it was revealed that David Cameron wants the reforms passed by 20 March.
Buckman argues that the would curb the ability of GPs to act on the behalf of their patients. It would create a new "network of bureaucracy" and be "irreversibly damaging" to the NHS, he warns.
"CCGs [Clinical Commissioning Groups] do not have freedom to do much as their personnel are being proscribed along with their commissioning support services, their structures defined and their budgets are too small for them to function without uniting into very large and remote units," he writes.
Health secretary Andrew Lansley has insisted that the reforms would streamline the service while putting more control in the hands of frontline GPs.
But Buckman argues: "The ability for ordinary GPs to change things will diminish.
"The more obvious this has become, the more our theoretical concerns have turned into active opposition, leading to the BMA to move to a position of total opposition to the bill in November last year, a move which is fully endorsed by the GP committee and subsequently supported by a growing number of professional bodies," he writes.
He calls on the coalition government to "listen and act on the concerns of GPs in the interests of the future of the NHS and what is best for patients".
"There is a sensible alternative to proceeding with this bill," he says.
Shadow health secretary Andy Burnham earlier claimed that the government had set a deadline on passing the bill of 20 March.
He said he would visit deputy prime minister Nick Clegg's constituency in Sheffield and urge Liberal Democrat voters to come out against the bill.
Clegg came under fire during Prime Minister's Questions on Wednesday after he wrote a letter promising amendments to the bill that were initially quashed by conservatives.
Labour leader Ed Miliband said: "It's no good the deputy prime minister smirking. I don't know whether he supports the bill or opposes it."
On Wednesday evening Lansley appeared on BBC's Newsnight and insisted that his cabinet colleagues were backing the bill.
"We've reached the stage where quite a lot of the disinformation out there is a problem, because people are saying things that are not true," he said.