NHS crisis: Did Jeremy Hunt mislead us with A&E waiting times 'best in the world' claim?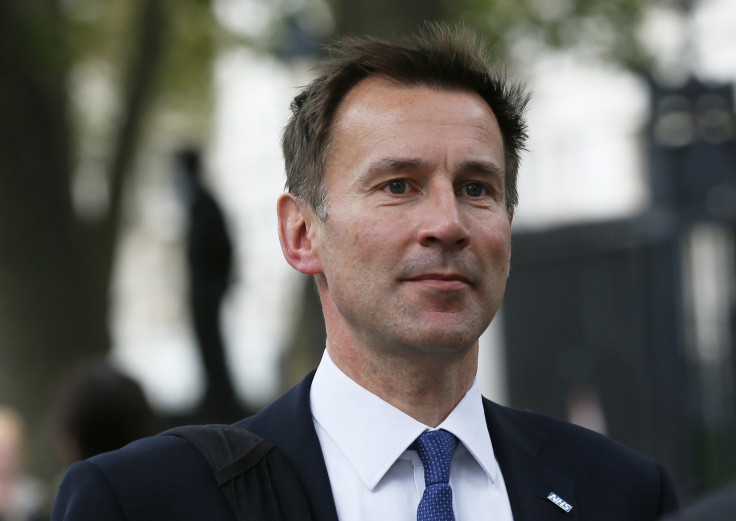 It is being called the biggest A&E crisis in the history of the NHS, with reports of some people in England waiting as long as 12 hours for an ambulance to turn up and take them to hospital.
Despite having its worst performance in a decade, Jeremy Hunt, the secretary of state for health, asserted NHS England's record on A&E waiting times still makes it the best in the world.
NHS England said 92.6% of its A&E patients were seen within four hours during October and December 2014, below the government's target of 95% and the worst performance since targets began in 2004.
"There is a huge amount of pressure, that's absolutely clear," Hunt said on BBC radio after the waiting times figures were published by NHS England.
"I think we also have to recognise, despite the particular pressures, despite the major incidents - and you always get some major incidents at this time of year - that the NHS is continuing to see in A&E departments nine out of 10 people within the four-hour target.
"That is actually better than any other country in the world that measures these things."
But Dr Sarah Pinto-Duschinsky, director of operations and delivery for NHS England, described it as "the best measured performance of any major Western country", rather than the whole world.
So which is it? The best performance in the world or the best of any western country? Or neither?
No concrete evidence to verify claims
A spokeswoman for the Department for Health said there was no concrete research on which Hunt had made the statement but that officials had looked at the available evidence on waiting times and concluded England was the best performer in the world.
She said there was no note or document she could send over that summarised this research. But she did point IBTimes UK in the direction of think tank The King's Fund, which she said had looked at health systems internationally.
A spokeswoman for The King's Fund said it had not compared A&E waiting times across the world because performance is measured in so many different ways, making it hard to draw any broad conclusions.
One study by The Commonwealth Fund, a private foundation supporting independent research on health, from 2013 ranked the UK as whole – including the NHS services in England, Scotland, Wales and Northern Ireland – in second place out of 11 for treating people in A&E within two hours, behind New Zealand in first and ahead of Holland in third.
And England ranked behind Scotland for A&E waiting times at the end of 2014. NHS Scotland recorded 93.5% of patients being seen within four hours.
So was Hunt misleading us when he said the NHS had the best A&E waiting times performance in the world? He may be right. But it is difficult to say because of the scant evidence and he probably should not have been so absolute in his claim.
© Copyright IBTimes 2023. All rights reserved.