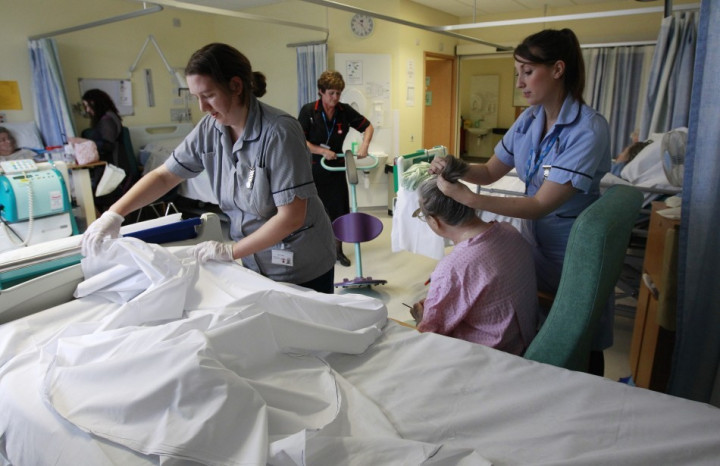 Britain's over-stretched NHS hospitals are threatening to become a political nightmare for Prime Minister David Cameron this winter.
A winter cold crisis is looming for the elderly and vulnerable, as the closure of Labour-created walk-in centres drives people to A&E. The government leadership is so concerned that Cameron has taken personal control of the issue and is demanding weekly updates on the situation in the country's A&E departments.
His spokesman has confirmed that the prime minister is: "working very closely with the Secretary of State for Health on health matters, with a particular focus around A&E. Absolutely he's doing that."
In the past three years, 53 of England's 238 walk-in centres have shut and, according to the healthcare regulator, Monitor, and this could spark a real crisis this winter, particularly if it is a severe one.
Private hospitals have also been placed on standby to help out with their facilities should the crisis really bite.
As shadow Health Secretary Andy Burnham said: "People may have noticed that the winter crisis is coming back."
If, as many fear, we are heading for a long, cold winter, the consequences for those at risk could be serious. But there are potentially big political consequences as well.
That is why Burnham has now written to Health Secretary Jeremy Hunt urging him to immediately stop the closure of the walk-in centres. He is attempting to lay and blame for a future crisis at the door of the current government and its hugely controversial NHS reorganisation.
He told the BBC: "People may have noticed that the winter crisis is coming back and I would say that's down to policies like closing walk-in centres, the dismantling of NHS Direct, the closure of A&E units. All of these policies need to be seen together and this A&E crisis is of this government's own making."
It is also why Labour leader Ed Miliband raised the issue in his last Question Time clash with Cameron, asking him if he could guarantee there would be no A&E crisis this winter. He clearly believes there is going to be one.
And Cameron is fearful that his hard-fought campaign to rid his party of the old slogan that the NHS cannot be trusted in Tory hands may be at risk if people see waiting lists going through the roof, patients on trolleys and, worse, deaths as a result.
There have already been grim warnings about the effect rising energy bills might have on the most vulnerable with Labour, and even former Tory Prime Minister Sir John Major, warning some will face a choice between eating or heating.
The Tory strategy is to blame the last Labour government and, in particular Burnham who was health secretary, for its failings. There have already been moves to blame him for some of the individual hospital failings of the past and the government constantly reminds him he once suggested that increasing NHS spending in the economic downturn would be irresponsible.
But what all politicians, from whatever party know is that when a real winter crisis hits the NHS it is the man standing who gets the blame.
Jeremy Hunt will be praying for a mild winter so that he is spared the prospect of being the man standing at the Commons despatch box making one of those crisis statements.