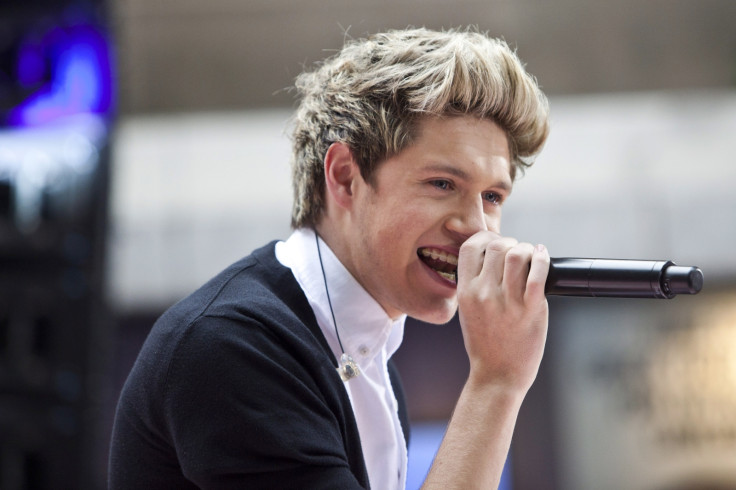 Niall Horan is the latest One Direction star to embark on a solo career. The Irish singer is working with acclaimed songwriter and producer Wayne Hector on his new material giving his fellow bandmates Harry Styles and Liam Payne a run for their money.
With One Direction on a lengthy hiatus, Horan, 22, is using the break to work on propelling his music career away from the band as well as running his own golfing management company. Speaking to the Daily Star, Hector said: "We are writing together but he wants to do it for himself and not other people at the moment. We have no idea where we'll end up."
The Irish singer is in good hands as Hector has written notable hit songs for the likes of Britney Spears, Westlife, Jess Glynne, Nicki Minaj and Jason Derulo. The songwriter is also responsible for penning 1D's popular 2013 single Best Song Ever. If Horan does plan on releasing his solo music, the singer could go up against Styles, 22, who has reportedly registered four songs as the sole artiste and performer.
Snow Patrol singer Johnny McDaid who is working with Styles, told the Associated Press that the singer's songs will "blow the socks off the world". McDaid added: "I'm really excited by the way he's sounding at the minute, he's such a talent. I think the world is going to be really shocked at what he comes up with."
Talking about Styles' forthcoming project, Hector said: "I've heard that Harry's stuff is supposed to be phenomenal. Niall is really gifted musically and is a great guitarist." It is not known which record label Horan will release his own tracks under but Styles is reportedly leaving Simon Cowell's Syco for Universal Music.
A source told The Sun: "It was obvious from day one that Harry wouldn't stay with Simon Cowell, Syco or a Sony label. He wants to move as far away from the band as possible, and for him that means an entirely new team based in America." Another insider claimed: "Harry wants to move as far away from the band as possible."
Liam Payne is also working on his solo songs, one of which features Wiz Khalifa and Juicy J, although the singer has stated it is not an official release and simply a demo.