Nicholas Cage splits from wife Alice Kim after 11 years
The pair were secretly separated six months ago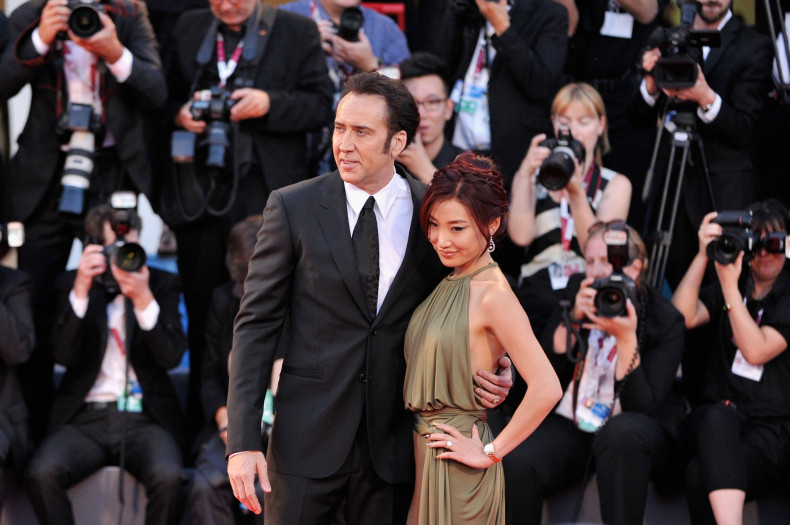 Nicholas Cage has separated from his wife of 11 years, Alice Kim. A representative for the actor confirmed to People magazine that the pair have been living apart since January.
The couple have a 10-year-old son, Kal-el Coppola Cage, together and were due to celebrate their 12<sup>th wedding anniversary in July.
Cage, 52, met Kim, 32, in February 2004 while waitressing in a Los Angeles restaurant. They became engaged two months later after a brief romance, later tying the knot at a private ranch in Northern California.
According to The Daily Mail, the star previously revealed his Korean mother-in-law was unimpressed when she first met him. He said: "When my mother-in-law came to the house for the first time, before even hello or nice to meet you, all I got was, "She's too young!" And so I knew this was going to be an uphill battle." Nicolas added that he "made a clear decision' to marry into another culture.
The actor continued: "I mean, way out of my own zip code. I married into another culture, and it's interesting because in Korea they call me the Son-in-Law."
He revealed the couple's wedding was pushed forward so that the actress could travel with him to South Africa while he was making Lord Of War, explaining: "You can connect the dots... and we did it because we loved each other."
The pair have still not filled for a divorce says the People. Cage was previously married to Patricia Arquette for six years (1995-2001) and Lisa Marie Presley for approximately four months in 2002. Their divorce was finalised in 2004.
The actor has a 25-year-old son, Weston, from a previous relationship with model Christina Fulton.