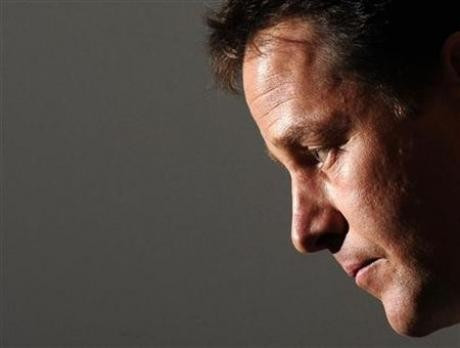 In a week where the coalition should have been looking to capitalise on the embarrassing letters and emails from the Ed Balls files, have party politics presented a road block for NHS reform once again? With that said, the tension within the ranks of the coalition is set to intensify. This week, Nick Clegg is expected to claim 'victory' against the Tory's in an address to Liberal Democrats in a move that is expected to infuriate Conservative backbenchers. They believe that Health Secretary Andrew Lansley has been hung out to dry by both David Cameron and Nick Clegg as Conservative backbenchers demand answers from the Prime Minster.
There have been some very significant changes to the bill which Nick Clegg has fought hard to return to the House of Commons. The Liberal Democrats have claimed that their voice has been heard in the new drafting of the bill with eleven out of their thirteen demands being met by the Prime Minster. David Cameron has agreed to scrap the 2013 deadline for consortia to start work and the Liberal Democrats believe they have gone a long way in saving the NHS from further Tory led privatisation.
There is deep resentment in the Conservative Party over the way Nick Clegg has brought a half to NHS reform. Many senior Conservative minsters have called on the Deputy Prime Minster to put 'policy over politics' not believing that Nick Clegg has opposed these reforms for the right reasons.
The Liberal Democrats, fresh form their hammering in May's local elections, have had to demonstrate they have a large say in the coalition and Nick Clegg has used the widely unpopular NHS reform bill as his starting point. Many inside the coalition believe that Nick Clegg is looking to save his own job rather than truly oppose any real issue with the details in the legislation. The coalition is set to be placed under further strain as supporters of Andrew Lansley look to restore the reputation of the embattled Health Secretary.
David Cameron has indicated he is willing to make concessions by allowing other health professionals a say in the spending of funds, while promising competition will be balanced against encouraging co-operation among NHS trusts, charities and private firms. On Monday, a group of independent health experts are to recommend changes to the bill that will look at promoting 'integration and not just competition into the NHS.'
What these changes will mean for the coalition is unknown but it will no doubt cause further frustration for the Prime Minister's plans. If Nick Clegg does use the inflammatory language we expect, there could be a major backlash from Conservative backbenchers who believe too many concessions have been made to prop up the Deputy Prime Minster. It remains to be seen whether voters take any notice of Nick Clegg's new found confidence.