LONDON — Facebook has hired former U.K. Deputy Prime Minister Nick Clegg to head its global policy and communications teams, enlisting a veteran of European Union politics to help it with increased regulatory scrutiny in the region.
Clegg, 51, will become a vice president of the social media giant, and report to Chief Operating Officer Sheryl Sandberg. He described the new job as "an exciting new adventure," after 20 years in British politics.
In a post on his Facebook page, he described the company as being not just at the heart of many people's lives, "but also at the heart of some of the most complex and difficult questions we face as a society: the privacy of the individual; the integrity of our democratic process; the tensions between local cultures and the global internet; the balance between free speech and prohibited content; the power and concerns around artificial intelligence; and the wellbeing of our children.
"I believe that Facebook must continue to play a role in finding answers to those questions - not by acting alone in Silicon Valley, but by working with people, organizations, governments and regulators around the world to ensure that technology is a force for good," he wrote.
Clegg will particularly be called upon to help Facebook and other Silicon Valley stalwarts grapple with a changing regulatory landscape globally. EU regulators are interested in reining in mostly American tech giants who they blame for avoiding tax, stifling competition and encroaching on privacy rights.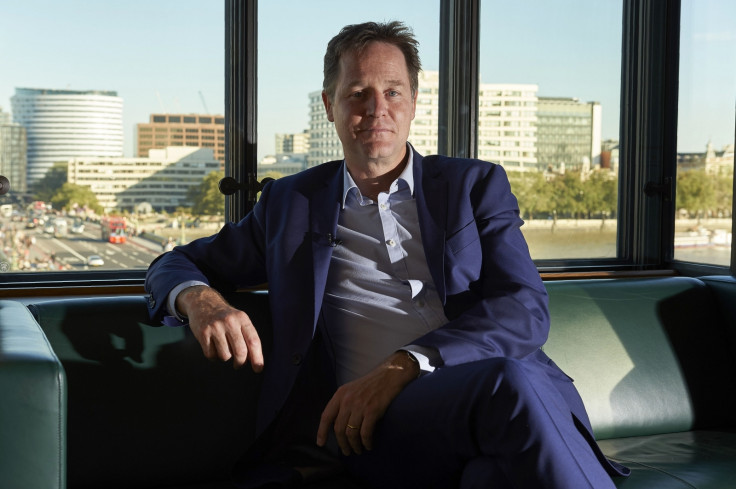 Clegg led the Liberal Democrats from 2007 to 2015, including five years in the coalition government with the Conservatives. He lost his Sheffield Hallam seat at last year's general election.
In recent months, he has been an active campaigner for a second referendum on Brexit in hopes of preventing Britain's departure from the EU. An unapologetic supporter of the EU, Clegg argued that supporters of Brexit failed to explain the sacrifices that will follow an exit.
But he said it was nonetheless time for him to go.
"As someone who has spent a lifetime arguing for Britain's wholehearted commitment to Europe, it is of course a wrench to be leaving the public debate at a crucial time in the Brexit process," he wrote in his post. "But the key decisions will soon pass to Parliament, of which I am no longer a Member, and once I had decided to take up this unique new challenge at Facebook, I felt it was best to get going sooner rather than later."
Clegg said that he and his family will be moving to California to take on the new job.