Nick Clegg 'Not Really Needed' During Rochester By-Election Campaign, Says Lib Dem Candidate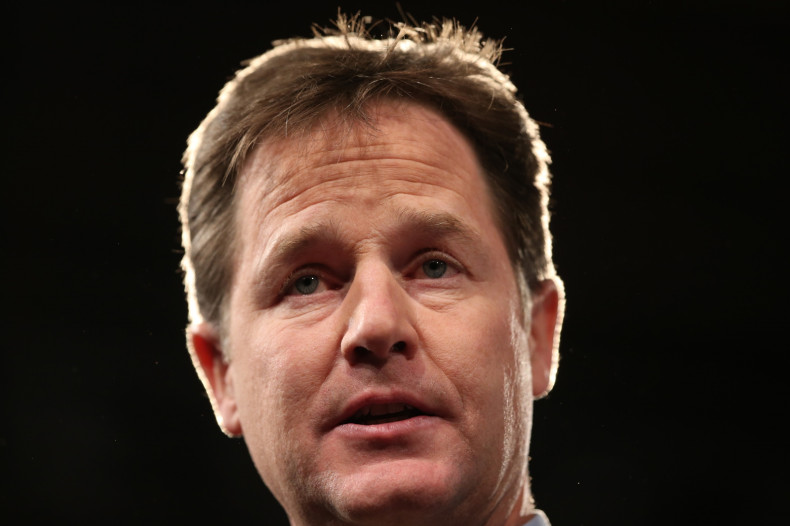 A visit from Nick Clegg to Rochester and Strood ahead of the forthcoming by-election is "not really needed", according to the Liberal Democrat's candidate.
Geoff Juby told IBTimes UK that the presence of the Liberal Democrat leader would not have "much effect" on the result of the vote.
"It might improve the morale of the people that are working for me. But that's about it – that's the main thing of what would be achieved," he said.
Clegg has not visited the constituency ahead of the by-election on 20 November, but Juby said the Deputy Prime Minister is "not really needed."
"Unless there is actually something for him to do when he comes down here, to me it's not really needed," the Liberal Democrat candidate said.
But Juby, who also sits on Medway Council, said people should vote for him because he understands the issues of local area and would concentrate on "trying to get some extra money to sort some of the transport out and some extra money for the hospital."
He said he was only concentrating on a limited range of issues because "in effect" he would only have three months to do complete the work because of the forthcoming Christmas holidays and the short time before the 2015 General Election next may.
A poll from Lord Ashcroft gave Ukip a 12-point lead over the Conservatives ahead of the by-election.
The survey, which questioned 1,002 people between 7 and 10 November, placed Mark Reckless on 44%, ahead of Kelly Tolhurst on 32%.
Labour garnered only 17%, with the Liberal Democrats potentially suffering an embarrassing loss of deposit in the Kent constituency as the poll put their support in the area at just 2%.
But Juby hopes he can match his share of vote (16.3%) the he garnered in 2010.
"My aim is to keep the deposit and my aim is to get more than 2%," the Liberal Democrat candidate said.
"If I can't win, I hope to get the same percentage as last time."
David Cameron recently urged the constituents of Rochester and Strood to vote for the Tolhurst to stop Ukip from wining the seat.
Juby said the Prime Minister's move was "desperate" and that people should chose Liberal Democrat, Green or Labour if they want to vote tactically.
"I think it's a last desperation of [Cameron] trying to keep leadership of the Conservative Party," Juby said.
"I don't think the Conservatives can win here. If people are going to do tactical voting, they need to pick another candidate.
"They need to pick another candidate, whether it's Liberal Democrat, Green or Labour."