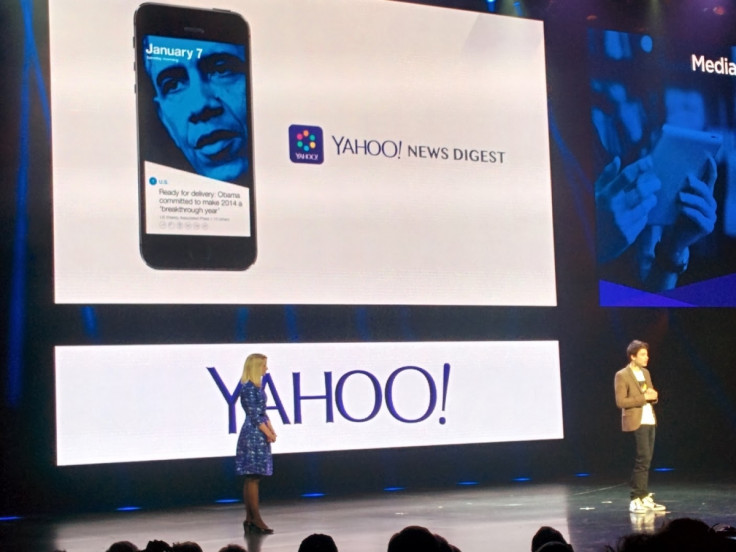 The startup Summly, created by UK teenager Nick D'Aloisio, has been reimagined as Yahoo's News Digest.
Sold in March 2013 for a reported $30 million, Summly was an app for iOS devices which summarised news articles into a couple of sentences using algorithms based on artificial intelligence and natural language processing.
Less than a year after the sale, D'Aloisio, who is now a product manager at Yahoo, revealed the News Digest app on stage at CES 2014 on Tuesday.
"Our goal with the Yahoo News Digest is to make sure you're always in the know," D'Aloisio said.
The new app which is available from today for iPhone (but only in the USA) and will produce two digests for you every day, one in the morning and one in the evening.
Digesting
Each digest comprises of nine stories, with each story built from multiple news sources. Each story includes a number of different "atoms of news" including photos, video, infographics, stock tickers and tweets related to the story.
At the bottom of each story you will also find links to the original stories.
Which stories are included in your daily digest depends on your own preferences and are algorithmically produced but editorially curated.
Digital Magazines
Yahoo also announced the launch of Digital Magazines, with Food and Tech the first editions to be launched. The Tech magazine will be led by former New York Times reporter David Pogue who said he was looking to address the 85% of reader which are not catered for by technology blogs, who only cater for the gearheads.
The launch of these new products are part of Yahoo's move under the stewardship of Marissa Mayer to move from complexity to clarity focusing on four core businesses: Search, communications, digital magazines and video.
Since taking the helm of Yahoo in July 2012 as its youngest ever CEO, Mayer has overseen a radical overhaul of its online portals and mobile apps.