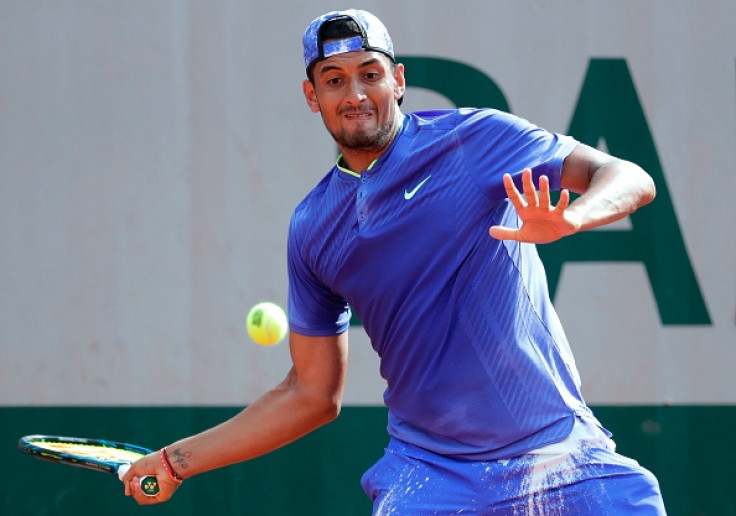 Former world number two Alex Corretja believes that if Nick Kyrgios is fully focused, he will become a top star in tennis.
The mercurial but controversial Australian had arguably the best spell of his career from March to April, defeating Novak Djokovic in the quarter-final in Mexico, before defeating him again in the fourth round of the BNP Paribas Open.
Kyrgios followed that up by testing Roger Federer all the way in a three-hour semi-final classic in Miami. With all three sets going into a tie-break, it was Federer who eventually triumphed.
The 21-year-old then helped Australia advance to the semi-final of the Davis Cup after defeating Sam Querrey in straight sets.
However, his form since then has been inconsistent. After crashing out in the second round of the French Open to Kevin Anderson, doubts resurfaced on whether Kyrgios has it in him to "take the throne" and become a top player, especially after he smashed his racquets in frustration, garnering $8,000 (£6,200) in fines for unsportsmanlike behaviour.
"I think Nick Kyrgios is such a good, talented player but I think he doesn't even know how good he could be," Corretja said, as quoted on Herald Sun. "And if he will be consistent, more focused and just relay everything on tennis to be the best he can be, he could be an amazing player.
"And of course, maybe he doesn't want it. I have no idea. I've never talked one word to him in my entire life, so I cannot talk about him directly. I only know what I see from the outside.
"I think by giving 100 per cent every day, he would be a better player and he will become a top star because his skills are unbelievable. But maybe he's happy like this."
Kyrgios recently responded to his defeat at Roland Garros, citing the passing of his grandfather as a factor in making him lose motivation.
"After my grandpa's passing, I just lost a lot of motivation to do anything really," he explained, as quoted on Tennis World USA. "It was tough back home. I can't talk about it, I can't."
As for his racquet smashing incident, Kyrgios says it has simply become a habit for him: "I don't know if that's the best role model you want. But I'm not trying to show anybody my frustration. I just do it for myself. I've been doing it my whole career. It's just a habit now."