Nick Kyrgios 'could take the throne in a couple of years' says Damir Dzumhur
Dzumhur says Kyrgios has a big career ahead of him.
Kyrgios is only the second player to defeat Djokovic, Federer and Nadal in his first encounter with them.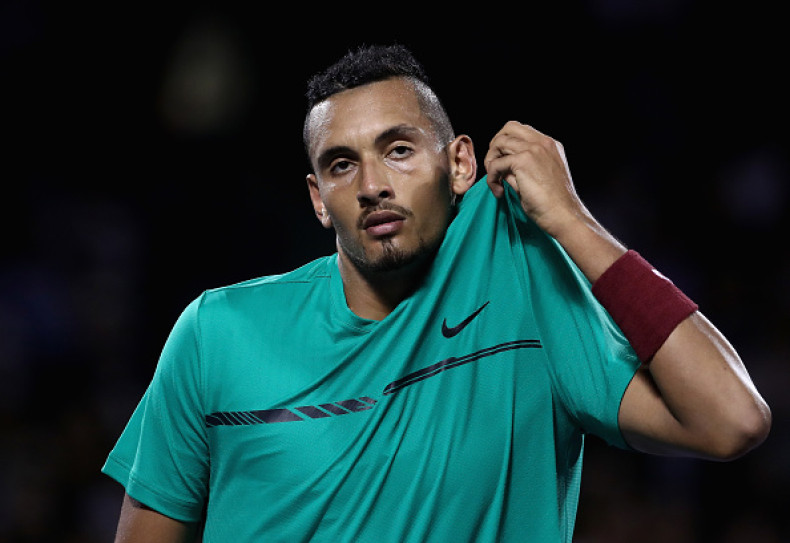 Nick Kyrgios has a bright career ahead of him, according to Bosnian tennis player Damir Džumhur.
Džumhur saw Kyrgios first hand as he lost to the Australian in straight sets 6-4, 6-3 in the second round of the recently concluded Miami Open.
Kyrgios went on to defeat Ivo Karlović, David Goffin and Alexander Zverev before losing to Roger Federer in the semi-finals in a three-hour classic.
With all three sets going into a tie-break, Federer eventually kept his nerve to get the better of the 21-year-old, who had defeated the Australian Open champion in their only previous encounter.
Before the Miami Open, Kyrgios reached the semi-final of the Mexican Open where he defeated Novak Djokovic in the quarter-finals in his first encounter with the former world number one.
The win over Djokovic meant Kyrgios was only the second player, after fellow Australian Lleyton Hewitt, to defeat Federer, Rafael Nadal and Djokovic in his first encounter against them.
Kyrgios then went on to defeat Djokovic again in the BNP Paribas Open fourth round, becoming the first player in five years to beat the Serb in back-to-back tournaments in the process, and Džumhur believes the future is bright for Kyrgios.
''He didn't defeat (Novak) Djokovic two times in a row for no reason," Džumhur said, as quoted on TennisWorldUSA. "He is not ranked inside the top-15 for no reason -- a big career is front of him."
"(He is) one of the players that could maybe take the throne in a couple of years.''
Kyrgios is now returning to Davis Cup action as Australia take on the US in the quarter-finals on Friday (7 April), and is hoping his recent performances help his teammates.
"Everyone can see that I'm playing well and it lifts them up and helps them play well," he said, as quoted on The Guardian. "Where I'm at mentally, I'm just competing for every point and playing hard and I haven't really had that mindset before."
"I'm feeling motivated and I want to get out there more. I want to compete and I want to play. I'm probably in the best place I've ever been in."