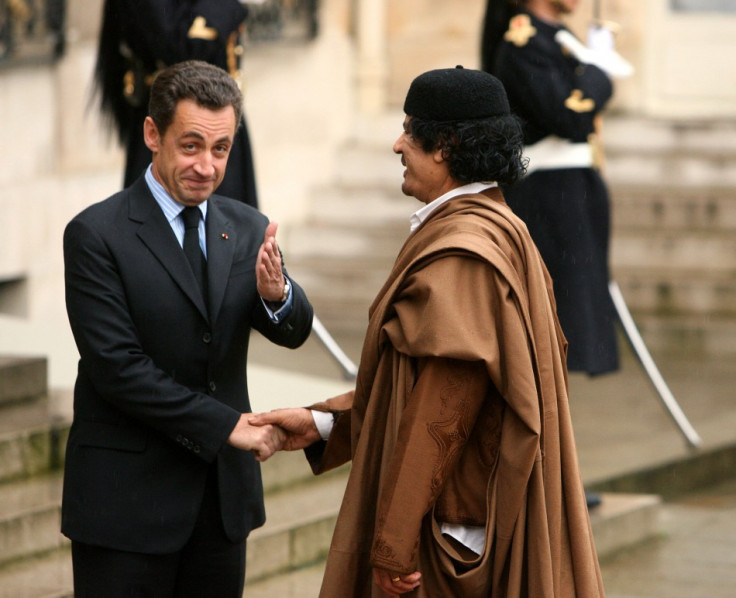 The businesswoman who used to run France's main nuclear company, has claimed that President Nicolas Sarkozy tried to sell a nuclear reactor to former hardman Muammar Gaddafi.
Twelve days before the French presidential elections a former top aide to late Socialist president Francois Mitterrand dropped a new bombshell by saying Sarkozy tried to sell Gaddafi an atomic reactor.
Anne Lauvergeon, who was ousted as head of French nuclear group Areva last year, said in an interview in L'Express that Sarkozy was trying to sell nuclear energy "to countries where this is not reasonable."
When asked who Sarkozy had in mind, she replied: "For example, to Colonel Gaddafi.
"We played reversed roles. I, who should have pushed for the sale, was vigorously opposed and the state, which was supposed to be responsible, was supporting this folly.
"Imagine if we had done it how it would look now."
Government spokeswoman Valerie Pecresse accused Lauvergeon of trying to settle scores.
"She should have resigned if she had been against it. She did not do so, so that is all fiction," Pecresse said.
Sarkozy and his main opponent for the presidential elections, Socialist party candidate Francois Holland,e have been at loggerheads over the latter's announcement that he would reduce the country's dependency on nuclear power if he were elected.
The policy would see the share of nuclear power-produced electricity fall from 80 percent to 50 percent by 2025.
Sarkozy has reiterated his support for the country's atomic energy industry.
"This system touted low-end nuclear abroad and proposed transferring our global intellectual property rights to the Chinese and selling nuclear in countries where it was not reasonable," Lauvergon told L'Express.