Former UKIP leader Nigel Farage has stated that he will not be standing as a candidate for the General Election on 8 June saying he wants to focus on the "fight for Brexit in Europe" instead.
The MEP, who has failed in seven bids to become an MP, said he had considered running in the Essex constituency of Clacton this time.
Instead the party will parachute in ex-UKIP donor Arron Banks to Clacton where the only MP ever elected under UKIP, newly-independent Douglas Carswell, has decided not to contest.
Earlier on Thursday (20 April) Farage told BBC Radio 4's Today programme: "I have got to weigh up where am I best to be in terms of having an impact on Brexit and perhaps warning the British public that it's not going in the direction it should be.
"Am I better off staying in Strasbourg or better of trying to go to Westminster?"
But he seemingly made his mind up by the afternoon telling the Daily Telegraph he could have had an "easy win" in Clacton but had decided to "fight for Brexit in Europe".
He said: "If I compare the platform I have in Strasbourg to being a backbench MP, there is frankly no comparison.
"The Brexit negotiations will take place in Brussels and the European Parliament will not only have a large impact on them, but ultimately will have the right of veto any deal at the end of the two-year process.
"I believe I can use my profile in European politics to put real pressure on MEPs to vote for a sensible deal with the UK. Just weeks after we are due to leave, there will be the next set of European elections."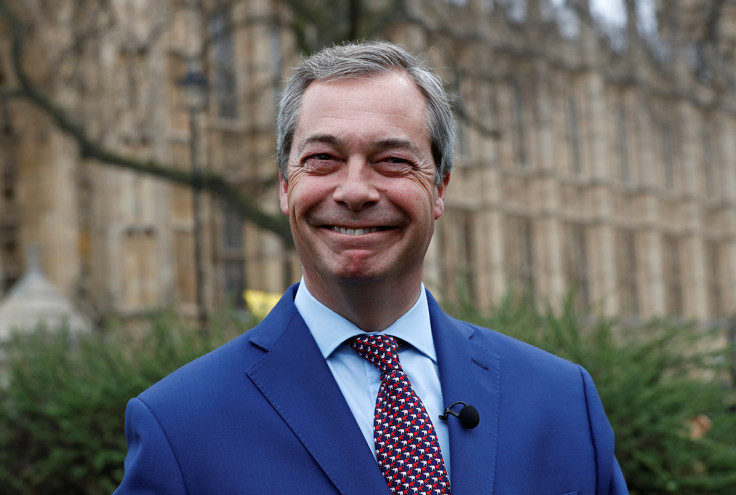 Farage, who is currently chairman of the Europe of Freedom and Direct Democracy Group in the European Parliament, has failed to get elected to Westminster in bids between 1994 and 2015.
In his last attempt to stand as an MP the 53-year-old lost out to Tory Craig Mackinlay in South Thanet by over 2000 seats in the 2015 General Election in a seat marred with controversy.
The Kent seat is being investigated by police over accusations that the Conservatives broke the law by overspending during the campaign. The Electoral Commission fined the party £70,000 after the watchdog found "significant failures" their spending reports.
He also said current leader Paul Nuttall, who finished behind Labour in the Stoke Central by-election in February this year, had "six weeks to prove himself" in the party's top job.