Donald Trump has long divided opinion. So it appeared unremarkable that some parties reacted with scorn and others with praise at his decision to attack a Syrian air base with 59 Tomahawk missiles.
And it was the familiar voices queuing up to commend or criticise what is so far the most significant moment of Trump's presidency: far-right figures like Nigel Farage and Marine Le Pen on the one hand, liberal centrists like Angela Merkel and Guy Verhofstadt on the other.
But the unusual thing about the latest round of Trump comment and analysis is this — everybody changed sides.
Flip-flop?
Trump's decision to unilaterally intervene against the Syrian regime following their alleged use of chemical weapons represented a complete about-turn from the non-interventionist ideology he flaunted on the 2016 campaign trail.
It was a line that resonated with nationalist politicians and right-wing commentators while striking fear into the hearts of governments in the Nato bloc.
Trump frequently attacked the Obama and Bush administrations for engaging in costly foreign wars and said that he, unlike rival candidate Hillary Clinton, would sharply rein-in US foreign policy.
In his first speech to Congress on 1 March he maintained the theme, saying: "My job is not to represent the world. My job is to represent the United States of America."
Then on Tuesday 4 April bombs packed with sarin rained down on the Syrian city of Khan Sheikhoun, killing more than 80 people.
After being assured by US intelligence services that President Assad's forces had been behind the attack, Trump had ordered a US retaliation and with it made his first foreign military intervention — just 80 days into his presidency.
Establishment lines up to salute Trump
European leaders and EU politicians — for whom Trump had previously been a bête noire — welcomed his actions.
The EU's chief Brexit negotiator Guy Verhofstadt, who previously accused Trump of deliberately undermining the EU, said on Twitter: "First time I'm not totally opposed to Trump. Action needed to stop strikes on civilians. EU & US must continue to work for pol. settlement."
A joint statement from French prime minister Francois Hollande and German chancellor Angela Merkel said: "President Assad bears sole responsibility for this development."
Sigmar Gabriel, the German foreign minister, said the UN Security Council had been "unable to clearly and unequivocally respond to the barbaric use of chemical weapons against innocent people in Syria" and the attack was therefore "understandable".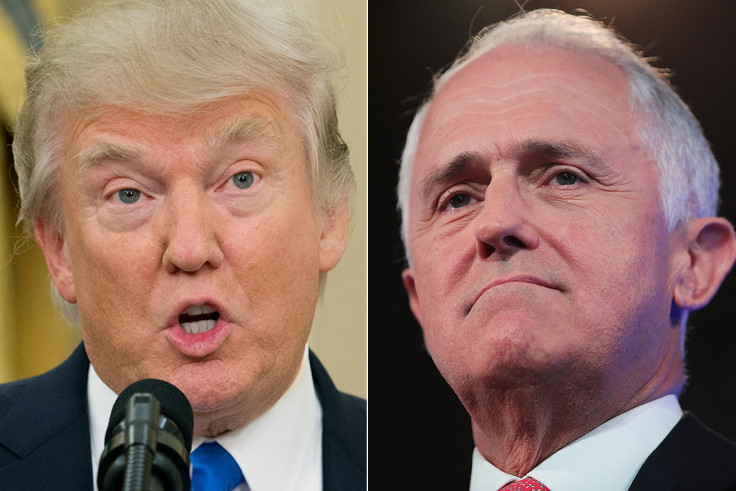 Australian Prime Minister Malcolm Turnbull announced that the "Australian government strongly supports the swift and just response of the United States."
Turnbull's tone was markedly different from the one he is reported to have adopted when he engaged in a heated telephone row with the US president in February after a dispute about immigration policy boiled over.
Trump turns his back to his base
For every new friend that Trump seems to have made, he may have lost one from the other side of the political divide. Conservative commentator and traditional Trump advocate Ann Coulter was scathing of the US president on Twitter, accusing him of helping America's enemies and making more refugees.
French Front National presidential candidate Marine Le Pen told BFM TV: "Trump was elected by announcing that the United States would no longer be the policeman of the world, would no longer interfere.
"The facts are appalling in Syria. It takes an international commission to conduct an independent investigation."
Even Nigel Farage, a man who was previously thought to be willing to do anything to ingratiate himself further with the Trump, criticised the missile strikes, asking: "Where will it end?"
End of the Russian affair?
Of all Trump's former plaudits, Russia will be smarting most.
The good will flowing from Moscow to D.C. in the early days of the presidency was palpable. A new era of co-operation between Russia and the US seemed to be on the horizon.
That prospect seemed to vanish in the early hours of Friday morning, 7 April, when US Tomahawks ripped through military buildings.
Konstantin Kosachev gave the Kremlin's first response to the attack hours after the strike, saying: "Russian cruise missiles strike the terrorists, US missiles strike Syrian government forces who are spearheading the fight against the terrorists."
He added that the US-Russian anti-terror coalition has been "put to rest without even being born".