Nigel Farage plays down 'irrelevant' Ukip rift after attack on Douglas Carswell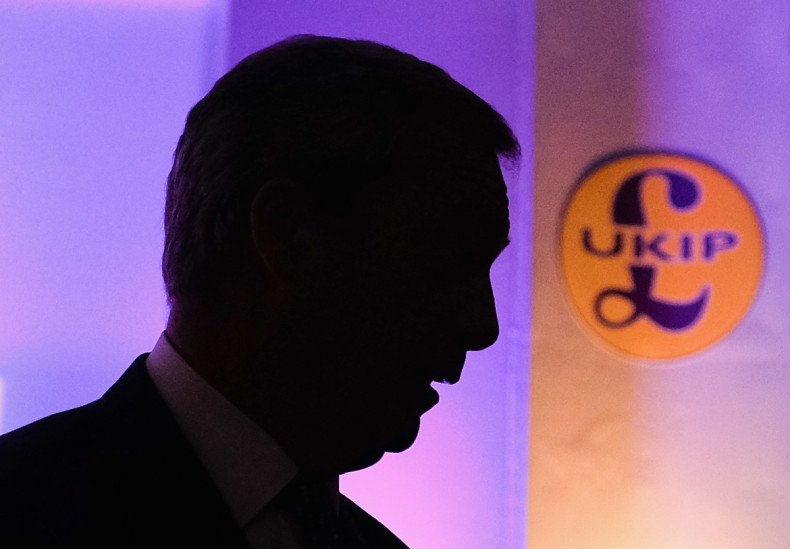 Nigel Farage has played down infighting inside Ukip, just days after claiming the party's only MP, Douglas Carswell, had "residual loyalists" to the Conservative Party. The Ukip leader claimed the spat over the EU referendum was "broadly irrelevant" as his party had already hit the campaign trail in a bid to convince the British public to vote for a breakaway from Brussels.
"Well, sometimes people disagree and you get big personalities that don't get on. But I would call that broadly irrelevant compared to what we have been talking about here in Doncaster, which is getting cracking with the referendum campaign," Farage told the BBC's Andrew Marr show.
The comments come after Aaron Banks, a former Ukip donor and the man behind the Leave.EU campaign, clashed with Carswell at Ukip's annual conference in Doncaster. Carswell reportedly challenged Banks after the businessman suggested in The Guardian that the Conservative defector could be deselected if he failed to drop his support for a rival Eurosceptic group, Business for Britain.
Autism insult
Banks later apologised for calling Carswell "borderline autistic" and the Clacton MP joked he took the personal attack on his "big chin". Farage was also involved in the row by claiming Carswell had a "residual loyalty" to his old party for not backing the Leave.EU group, which Ukip has officially teamed up with.
Meanwhile, Carswell called for unity in his speech at the Ukip conference on 26 September and said the Eurosceptics must be prepared to "work with anyone" in the run-up to the referendum, which David Cameron has promised to hold before the end of 2017.
The conference also caused another shock when the party's deputy chairman Suzanne Evans missed out on winning Ukip's Mayoral candidacy. Peter Whittle, the founder of the think-tank the New Culture Forum, won the nomination to fight the 2016 election.
"Peter has been an asset to UKIP for many years, and I am delighted to learn that the party has elected him as our candidate in the battle to become London Mayor," Farage said.
The selection comes after Evans was replaced by former MP Mark Reckless as the party's policy chief following allegations of a coup attempt against Farage in the wake of the general election result. But Evans denied the conspiracy and later said Farage had plotted against himself by promising to resign if he failed to win the South Thanet seat.