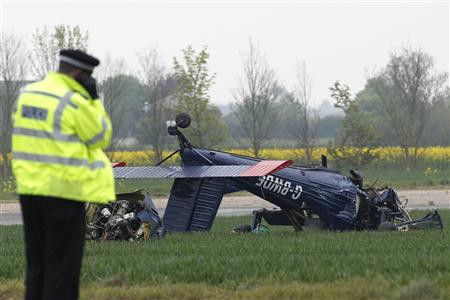 Nigel Farage has been re-elected to serve as leader of the United Kingdom Independence Party just one year after giving up the job.
Last year Mr Farage stood down as leader of UKIP saying that that it had become too difficult for him to concentrate on running both a group in the EU Parliament and a national general election campaign. He was subsequently replaced by Lord Pearson of Rannoch.
During the general election Mr Farage failed to unseat the Speaker of the House of Commons, John Bercow, despite gaining more votes than any other UKIP candidate.
While UKIP failed to gain any seats at the election, the party may have deprived the Conservative Party of up to 21 seats, meaning the anti-EU party may have succeeded in its stated aim of forcing a hung parliament.
Following the election Lord Pearson stood down as leader saying he was "not much good" at "party politics" and that he wanted to make way for a better leader.
Four candidates ran for the position, former leader Nigel Farage, economics professor Tim Congdon, deputy UKIP leader David Campbell Bannerman and newcomer Winston McKenzie.
In the end Mr Farage was returned overwhelmingly as leader by the UKIP membership, probably due to his being the most publicly recognised UKIP figure, and invariably the UKIP spokesman on political shows such as BBC Question Time.
Mr Farage gained 60.5 per cent of the vote, Mr Congdon received 20.2 per cent, Mr Campbell Bannerman got 14 per cent and Mr McKenzie just 5.3 per cent.
Mr Farage, said, "I note with delight that today is November 5th, a symbolic day of an attempt to overthrow the political class, although I promise our methods will be peaceful."
On the day of the general election Mr Farage survived a nasty plane crash which occurred following his attempt to fly a banner urging people to vote UKIP over the skies of Buckingham.
In his victory speech Mr Farage made light of the matter, "If I was bold before the accident, I'm fearless now.
"And this is the time to be fearless; to be strong and decisive and to push for what we believe in. For never have the political classes been more out of touch with public opinion."
Mr Farage appealed to voters from all political parties but especially to Conservative voters, "For millions of Tory voters, the last few months have been something of a shock.
"For years I was told 'The Tories are playing a very clever game' and 'Just wait until David gets in'. Well, David is in. And his international policy is simple: Surrender, Surrender, Surrender.
"Patriotic Eurosceptic Tories are beginning to realise that under David Cameron and William Hague their party has ceased to exist. Quite simply, they've given up. Remember the cast-iron pledge of a referendum on the Lisbon Treaty? They turned their back on it and now only UKIP are prepared to put the question to the British people."