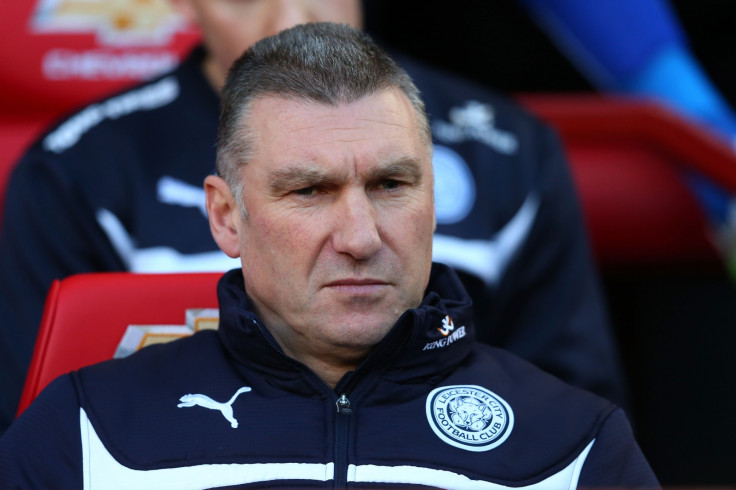 Leicester City manager Nigel Pearson has admitted his side will remain under scrutiny after the 2-1 defeat at Arsenal but remained coy on his future.
The Foxes boss was reportedly sacked on Sunday evening after an incident with James McArthur during Leicester's loss to Crystal Palace on Saturday – but the club quickly issued a statement to deny such reports.
However, Pearson is aware that Leicester are in a desperate situation following the defeat at the Emirates Stadium on Tuesday night 10 February which leaves them bottom of the Premier League table.
"I don't know if this keeps me off the back pages. I'm not an editor of a newspaper," Pearson told a post-match press conference.
"My relationship with the owners remains very good. Professionally and on a personal level. He is our boss and I'm very pleased to be his manager. We have to work as hard a we can to alter our performances at this moment.
"When asked whether he thought he would lose his job after the incident involving McArthur, he said: "I think I have answered enough questions on that subject and I think I'm more than within my rights to move on from that situation now."
Pearson also expressed his frustration over the result, feeling Leicester deserved a better result at Arsenal.
Although the Gunners went into half-time with a 2-0 lead, Leicester were not far from securing a point after Andrej Kramaric's goal early in the second-half.
"We've played very well again and I could argue we created a lot of chances but as I said, I don't want to talk in terms of us being unlucky. I want us to learn from performances like tonight and make sure from here on in if we replicate that sort of performance we still have a good chance of avoiding relegation," he said.
"It's all well and good talking about performances. It's alright looking on the bright side of life but ultimately it's about winning games and we continue to be under scrutiny because of the position we are in."
"What pleases me is these players never hide and are not afraid to shoulder responsibility."