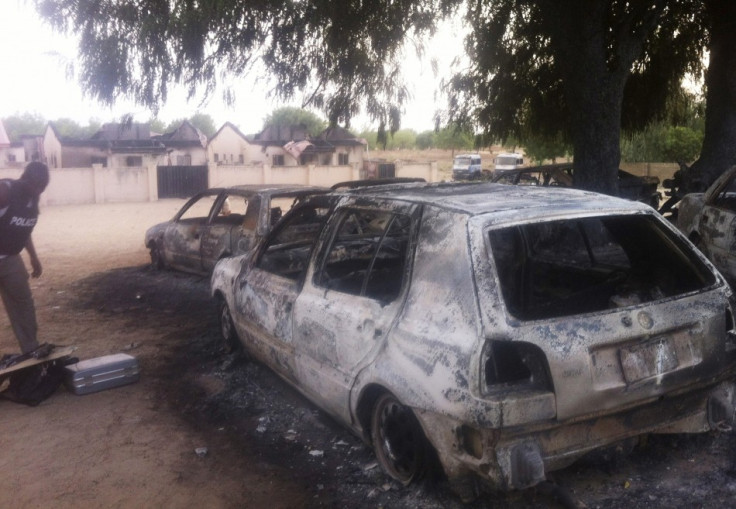 The Nigerian army has begun a "massive" operation to hunt down Boko Haram Islamists by deploying a large number of troops in the militants' strongholds.
The deployment of troops is part of a planned offensive after the Nigerian government headed by President Goodluck Jonathan declared a state of emergency in the areas where the Islamist militants have seized control.
The emergency was declared earlier this week in the semi-desert states of Borno, Adamawa and Yobe. Borno is considered to be the nerve centre of the Boko Haram militant group. The strategically important province shares borders with Cameroon, Chad and Niger.
Also, for the first time, Jonathan has conceded that the Islamist fighters have taken control of certain parts of Borno.
The Nigerian military has said the operation would help secure the country's border areas in the restive north-eastern region and get rid of the insurgents.
"Nigerian armed forces... have commenced operations to rid the nation's border territories of terrorist bases. The operations which will involve massive deployment of men and resources, is aimed at asserting the nation's territorial integrity," the army said in a statement.
A military source told AFP that the Nigerian army is mulling deployment of fighter jets to launch targeted attacks on Islamists' areas in the region.
A Reuters journalist has reported seeing at least half a dozen trucks entering the volatile region in a bid to oust the Islamists.
Since 2009, Boko Haram has carried out dozens of attacks in the country killing at least 3,000 people. The militants have stepped up their attacks in recent weeks.
The militant outfit had launched one of the deadliest attacks a week back leaving at least 55 people dead. The 200-odd insurgents also stormed a prison releasing more than 100 inmates during the onslaught.
Experts' reaction to the latest government offensive is mixed as the exact scale of the operation remains unknown.
The US has struck a note of caution. "We call on Nigerian officials to ensure that Nigeria's security forces protect civilians in any security response in a way that respects human rights and the rule of law. We have made clear to the Nigerian government that its heavy-handed response to insecurity in northern Nigeria and the failure to address human rights violations will potentially affect our ability to provide security assistance going forward," said US State Department spokesperson Patrick Ventrell.