Nigeria: Head of anti-corruption agency Ibrahim Lamorde 'fired' by President Muhammadu Buhari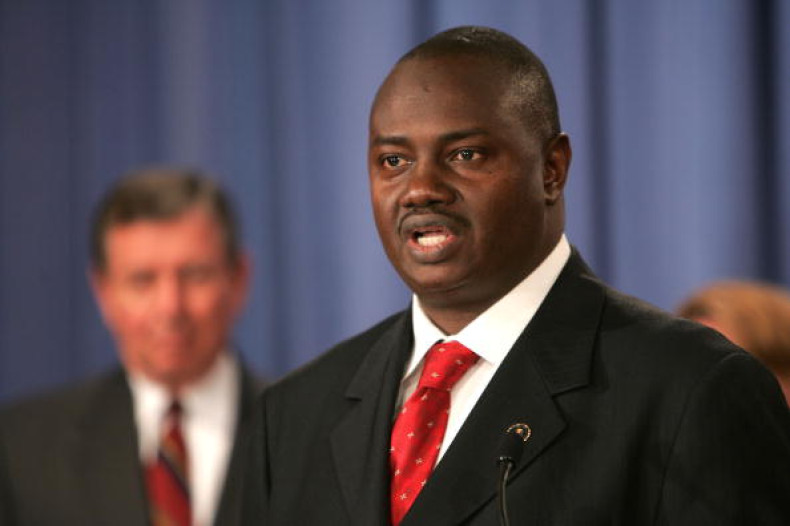 The head of Nigeria's anti-corruption agency has been fired by president Muhammadu Buhari, local media have reported on 9 November. Ibrahim Lamorde, the chairman of the Economic and Financial Crimes Commission (EFCC), was replaced with another top official.
It is not yet clear why Lamorde was sacked four years after he was appointed head of the EFCC by previous president Goodluck Jonathan. Lamorde has been accused of diverting billions of dollars, a charge he denied.
Nigeria
Capital: Abuja
Population: 174,507,53 (2013 census)
Largest cities: Lagos, Kano, Abuja
Major ethnic groups: 21% Yoruba, 21% Hausa,
18% Igbo
Languages: English, Hausa, Igbo, Yoruba
Religion: 50% Muslim, 40% Christian, 10% other
Currency: Naira (N) 1N = £0.0033; US$0.0050
Ibrahim Mustafa Magu was appointed as the interim chairman, according to a statement by Buhari's spokeperson Femi Adesina. She added that Lamorde was "on terminal leave ahead of the formal expiration of his tenure in February next year."
Buhari, who defeated Jonathan in presidential elections in March, vowed his administration would end corruption, which is widespread in the country, where the oil and gas industries are marred by scandals.
Nigeria is Africa's biggest producer of oil, which makes up about 70% of the government's revenue. However, the country's economy is undermined by frequent oil thefts and the disappearance of oil-generated revenues.
Shortly after taking office in May, Buhari replaced the whole board of the state-owned Nigerian National Petroleum Corporation (NNPC) and temporarily banned some 113 vessels from taking crude oil from Nigerian ports. He also appointed himself the country's oil minister and nominated NNPC's new head, Emmanuel Ibe Kachikwu, as junior minister of petroleum resources.
Five months after taking office, Buhari nominated new cabinet members, due to be sworn in later on this week. The leader motivated the delay by saying he wanted to make sure the nominated people would not misuse the country's resources for their own gains as, he alleged, billions of dollars worth of funds had been stolen during previous administrations.