As millions of people are fleeing war-torn South Sudan, calls to exclude President Salva Kiir and rebel leader Riek Machar from the political process are increasing.
South Sudan became the world's newest nation after declaring independence from Sudan in 2011. In 2013, the country was plunged into civil war, as President Kiir – of the Dinka ethnic group – fired his deputy Machar – from the Nuer group – and his cabinet.
Ethnic-related violence spread, with militia groups carrying out attacks in villages and areas known to be inhabited by either the Dinka or Nuer tribes.
An estimated 50,000 people have been killed, hundreds of thousands are either facing starvation in the country or have fled, amid allegations of crimes against humanity committed by both sides, including rape, torture and the use of child soldiers.
Kiir and Machar have agreed on several peace deals – the last of which was signed in August 2015 – but have failed to control their troops, who have broken every ceasefire signed since 2014.
The two leaders are facing increasing accusations of failing to commit to the latest peace agreement and continuing their rivalry in spite of the ravaging civil war.
After fleeing South Sudan following deadly fighting in Juba in July, Machar was replaced by Taban Deng Gai. The rebel leader, who is now believed to be in South Africa, has been calling for an armed struggle against Kiir's government.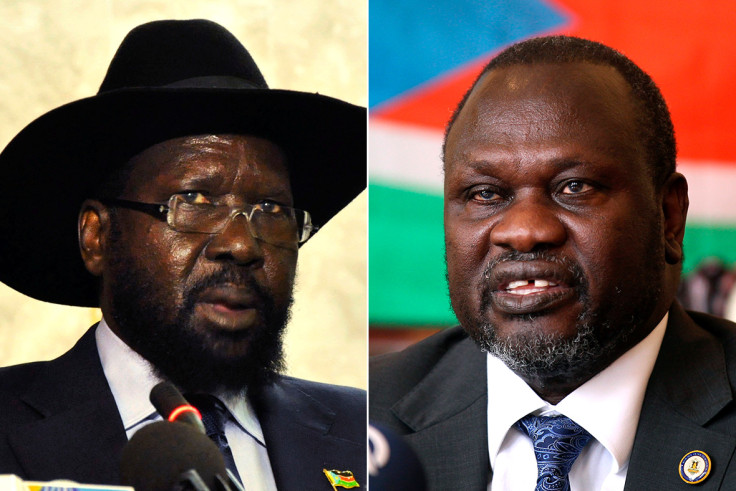 Machar and Kiir must go
Harry Verhoeven, professor of government at Georgetown University, believes that power-sharing between Kiir and Machar "is a disaster recipe" and should no longer be included in negotiations.
"Riek and Salva have fallen out numerous times. They will continue to fall out and this will continue to lead the conflict. By continuing to endorse these big guys and their politics and their promises, this is the end result," he told IBTimes UK.
"For me the most important question is whether both the West - and more importantly the African Union and the IGAD [ Intergovernmental Authority on Development ] - finally begin to have a conversation and think of ways of moving beyond these guys and address core problems in South Sudan, which has a problem with institutions."
Verhoeven, an expert on the Horn of Africa, believes that harsh measures, including a UN-proposed arms embargo – recently vetoed by Russia – should be taken against Kiir and Machar, and power, should be de-centralised from Juba.
"Time and again we pretend that just signing an agreement will solve these issues and we don't need to talk about the violence of the past and we don't need to address these institutional failures. It is an unmitigated disaster for the people of South Sudan and the neighbouring countries. It is extraordinarily tragic how foreseeable this was," he continued.
"People are now beginning to question: 'Should this country have been independent?' Which is an outrage if you look at what happened in the 50 years preceding independence."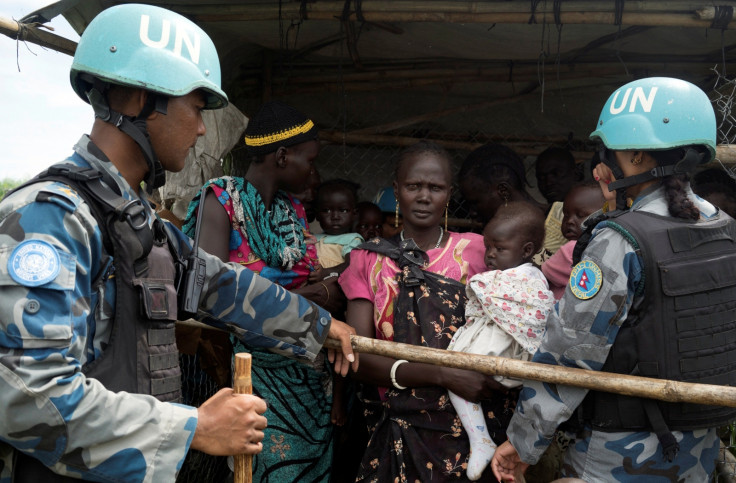 'Not feasible' for Kiir and Machar to step down
Aly Verjee, former acting chief of staff in the Joint Monitoring and Evaluation Commission for the Peace Agreement (JMEC) in South Sudan, believes that Kiir and Machar cannot be removed, unless they voluntarily decide to step down.
"The reason this is a power sharing agreement is because the parties wanted power sharing. Moving certain people who hold positions of power is possible, but is it feasible? In South Sudan, those conditions do not exist at the present time. Unless there is a voluntarily inclination, unless the situation becomes dramatically different, it is not feasible to talk about the departure of these people," Verjee told IBTimes UK during a conference at Chatham House, London, on the future of South Sudan.
"As early as August 2014, a conversation about the exclusion of Kiir and Machar was held by regional heads of states. There was consensus that Machar could be excluded, but there was not consensus that Kiir could be excluded for a number of reasons," he continued.
"If you look at the chronology of the peace process, there has always been a degree of conflict in some parts of the country. It is certainly the case that at a certain point and time it was the right thing to include those people who had the ability to control and influence those involved in the conflict."
The South Sudanese embassy in London has not replied to a request for a comment.