Nigerian Army Unearths Boko Haram's Weapons and Food Stockpile in Forest Raid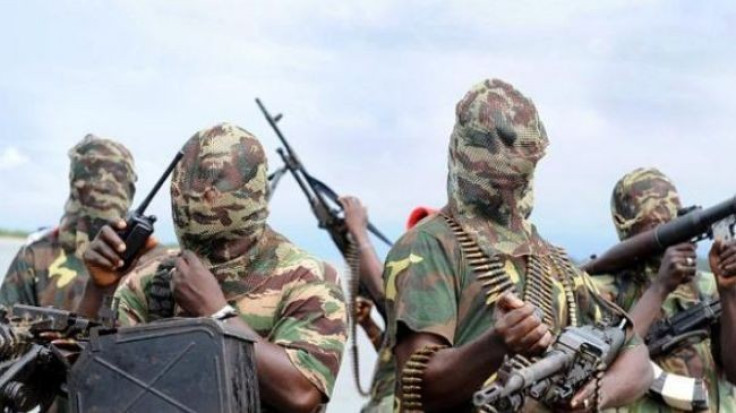 Nigerian army has unearthed stockpiles of weapons and food products belonging to the dreaded Boko Haram outfit in a raid in the Balmo Forest in Borno State.
Several suspected members of the Islamic militant group have also been arrested during the operation.
"Suspects captured in the [Balmo] forest have been taken into custody and are volunteering information linking the activities in the forest with other terrorist activities in the country," the Nigerian military said.
During the raid, at least 10 rifles and 80 general-purpose machine guns were recovered.
The authorities have also seized a number of army uniforms that the Boko Haram militants often use to disguise themselves as security personnel during their attacks.
Rocket Propelled Grenades (RPGs), launchers and thousands of assorted ammunition have also been found.
"The mopping operation being undertaken by the armed forces within the forest is yielding more discovery of arms stockpiled underground. So far, 10 riffles, 80 general purpose machine guns have been excavated from different parts of the forest," Mike Omeri, coordinator of the national information centre, told reporters.
"The men and women apprehended in the forest have continued to give useful information and the link between the activities in the forest and other terrorist activities in different parts of the federation."
Nigerian officials have revealed some of the senior political figures are under scrutiny for their alleged links to the Islamists and few army personnel are facing court martial.
Security experts have urged the Nigerian law enforcement agencies to continue to press ahead with their operation in order to wipe out the Boko Haram insurgents.
It has been nearly three months since hundreds of high school girls have been abducted by the militants. All of them are thought to be remaining captives in the forest region, which the Boko Haram uses as safe haven to launch its activities.
© Copyright IBTimes 2023. All rights reserved.