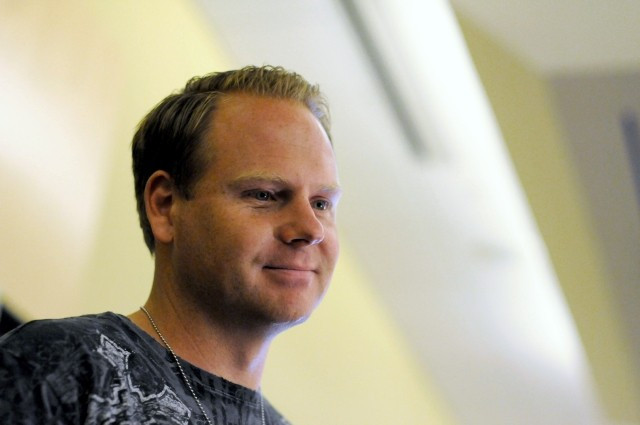 Nik Wallenda, a daredevil thrill-seeker more popularly called Nik, has accomplished a long-held dream - to walk, on a high-wire, over Niagara Falls. The task was done on Friday and made Wallenda the first person to ever carry out such a feat.
Wallenda finished the historic walk, moving from the US side to the Canadian, in about 25 minutes. Although he does have a reputation for death-defying stunts, he did keep his word and kept his safety harness hooked during the walk over Niagara Falls.
The daredevil has succeeded the Great Blondin, a French tightrope walker who first crossed the Niagara Falls on a tightrope in 1859. However, Wallenda is the first person to do so on a high wire, which is strung at a much greater height and over the edge of the gorge and across the widest part of the ravine, which is up to 1,800 feet. Wallenda faced strong winds and thick mist along the stretch he chose for his high wire walk.
"That mist was thick and it was hard to see at times. Wind going one way, mist another. It was very uncomfortable for a while," Wallenda told ABC television, which broadcast his record journey over the Niagara Falls, while also interviewing him along the walk.
The 33 year old daredevil did not fail to admire the beauty of the falls, as seen from above, while he crossed over.
"Oh my gosh it's an unbelievable view. This is truly breathtaking," Wallenda said.
A ban had been imposed on tightrope walking over Niagara Falls since the Great Blondin took his last walk. After over a century of the ban, Wallenda finally managed to convince the US and Canadian governments to approve his attempt; the permission was given in February.
"After 2 years of lobbying with the US and Can. govt, I have finally received permission to walk Niagara Falls on a tightrope on June 15," Wallenda announced on his official Web site.
It took a further three months of planning for Friday's event to be possible but Wallenda was overjoyed to create the world record amidst thousands of cheering spectators.
"I feel like I'm on cloud nine right now. The impossible is not quite the impossible if you set your mind to it," he said in a press meet after completing the walk.
Watch below a YouTube video of Nik Wallenda taking his walk over Niagara Falls...