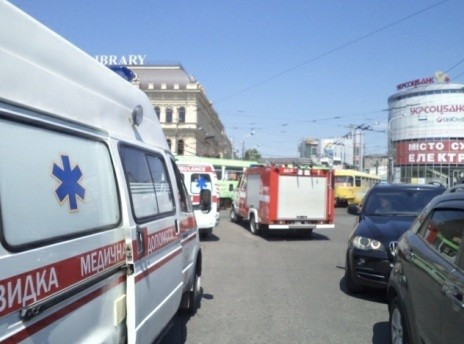 An explosion on a tram in the Ukrainian city of Dnipropetrovsk has injured nine people.
Initial investigations point to the blast being an accident, Reuters reported.
An interior ministry spokesman said the explosion was triggered by gunpowder, carried by a tram passenger, which caught fire.
Registered hunters in Ukraine routinely buy gunpowder to assemble their own rounds and carry it on public transport..
"The gunpowder ignited for some unknown reason," Volodymyr Polishchuk said. "Either it was very hot or the man dropped it on the floor."
The explosion prompted speculation in Ukraine, which is co-hosting the Euros 2012 football tournament, that it was a terrorist act.
The incident comes just six weeks after the city was targeted by four coordinated bomb attacks.
Dnipropetrovsk is not one of the European football championship host cities.