Nintendo plans on launching a larger version of its handheld games console next month, with much bigger screens and a better battery.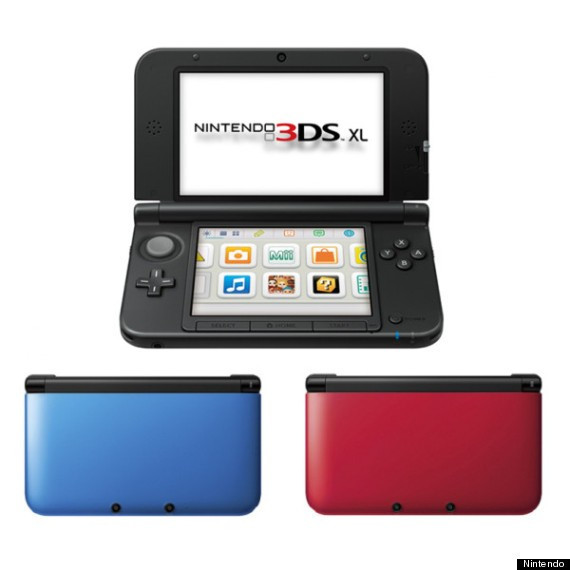 Nintendo has announced that the 3DS XL will go on sale in the UK from 28 July and will come in three new colour combinations - silver and black, red and black, and blue and black.
The new handheld console will also come bundled with a 4GB SD card to allow users to immediately begin downloading content from the Nintendo eShop.
The top screen, which features auto-stereoscopic (glasses-free) 3D will now be 4.88in in size (up from 3.53in) while the bottom touchscreen will be 4.18in in size (up from 3in).
In a rather odd move, Nintendo will not bundle an AC adaptor with the 3DS XL, as it believes the people looking to buy the new larger handheld console will already own the 3DS anyway and will have one adaptor already.
Satoru Iwata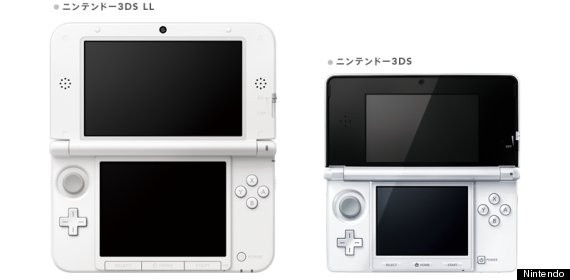 Nintendo launched the device via its Nintendo Direct online news channel (see below), where Nintendo President Satoru Iwata claimed the bigger games console would have better battery life despite the larger screens.
Nintendo has not announced the UK pricing for the console as yet, though it will cost $199.99 when it goes on sale in the US on 19 August - where the regula 3DS costs $169.
Nintendo plans on launching two new games to coincide with the console's launch, and which will take advantage of the larger screens.
New Art Academy is a follow-up to the original art title for the DS and aims to allow you to create pieces of art on your 3DS XL. Freakyforms Deluxe Your Creations, Aliveis a pet game letting you create your own creatures.
The Japanese gaming giant also announced that Super Smash Bros. would be coming to the 3DS and Wii U, while a new Professor Layton game would be launched for the 3DS next November.
This is nothing new from Nintendo, as the previous handheld console, the DS, saw four updates during its lifetime, including a similar XL upgrade.