Nintendo's new games console, the Wii U, has sold 400,000 units in its first week on sale in the US, slightly below sales figures for the original Wii in 2006.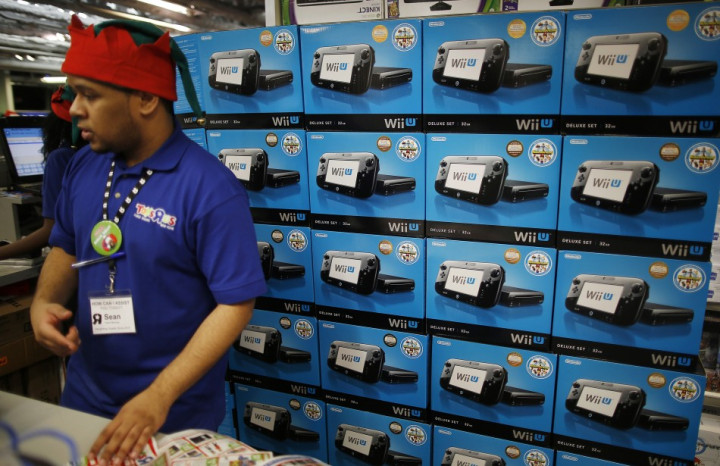 The Japanese company has announced that, based on internal sales estimates, since the console went on sale on 18 November, it has sold 400,000 units of the new console, which is priced from $300 in the US.
The figure is based on seven days of sales, and reflects healthy initial sales for Nintendo's console despite mixed reaction in the media to the unique console.
The console features a unique GamePad controller which includes a 5in touchscreen, is the first new console from Nintendo in six years.
The Wii U is the successor to the hugely popular Wii console which launched in 2006, selling 475,000 units during its first seven days on sale. Since then the Wii, which remains on sale, has gone on to sell almost 100 million units.
Indeed the Wii continues to sell in large numbers with Nintendo saying it sold 300,000 in the last week alone, along with about 250,000 of its 3DS handheld console, and 275,00 Nintendo DS units.
UK Wii U Launch
The Wii U will go on sale in the UK at midnight this Friday, 30 November, with Nintendo launching 24 titles from day one, including the London-set Zombi U game.
The sales figures for the Nintendo Wii U are likely to be limited not only by customer demand but also by the amount of stock available. Pre-orders in the UK, just like the US, have already sold out, and there will be a limited supply of consoles in-store ahead of Christmas.
In the US, leading retailer Best Buy was sold out of the Wii U following this weekend, where Black Friday sales topped $1 billion for the first time. However other retailers like GameStop still have the console in stock.
The Wii U will cost around £359 for the basic bundle which features the console and one of the new GamePad controllers. The Premium edition, which features a copy of the NintendoLand game, will cost £309 while the Zombi U pack will cost almost £350.
Must Read: