Having pledged to bring self-driving cars to market by 2020, Nissan is now allowed to test its autonomous vehicles on the public roads of Japan.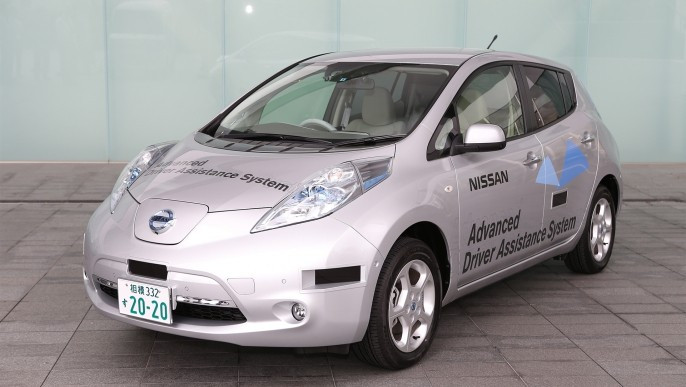 The Japanese government issued its first licence for a self-driving car to Nissan, and the car has the number plate '20 20' to mark the year the company hopes to sell such vehicles to customers.
Although the modified all-electric Nissan Leaf has a number of autonomous features found on other cars - such as automatic lane centering and adaptive cruise control - the car also features the ability to automatically exit motorways, change lanes, overtake slow or stationary vehicles and stop at red lights without driver involvement.
Nissan president and CEO Carlos Ghosn said: "This is an ordinary licence plate for an extraordinary vehicle. Road testing of the underlying technologies is critical to maintaining our leadership position and we are grateful to the government of Japan for its support."
The Japanese company said in late August it plans to sell fully autonomous cars to the public by 2020, whereby the owner can "sit in the driver's seat, fold your arms, cross your legs and basically the car will take you where you want to go," executive vice president Andy Palmer said.
Best-selling
Although a lofty goal, Nissan has a proven track record for bringing advanced technologies to its road cars, having predicted in 2007 that an all-electric car would be commercially available by 2010, and having achieved this, the Nissan Leaf is the best-selling all-electric car in the world.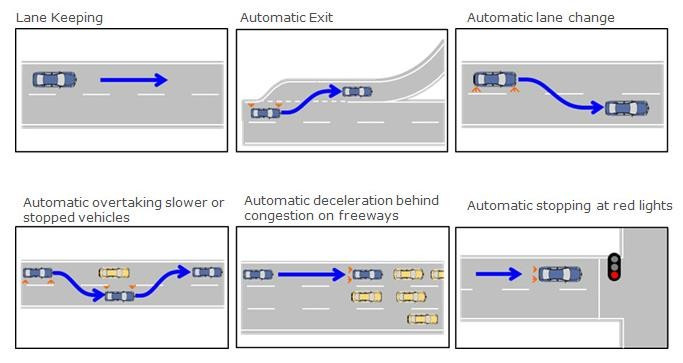 Nissan's executive vice president for research and development, Mitsuhiko Yamashita, said: "The realisation of the Autonomous Drive system is one of our greatest goals, because Zero Fatalities stands alongside Zero Emissions as major objective of Nissan's R&D. Through public road testing, we will further develop the safety, efficiency and reliability of our technology."
But the company isn't alone, and Japan isn't the only nation to have permitted the use of autonomous cars on its public roads. In July, the Department of Transport announced it would begin testing driverless cars on UK roads before the end of 2013 as part of Action for Roads, a new government blueprint for increasing the quality and safety of British roads.
Restricted
Testing in the UK will be restricted to quiet, rural roads initially and cars will require a 'passenger' who sits in the driver's seat and can take control should problems arise.
Electric car maker Tesla is also working on self-driving cars, with CEO Elon Musk stating the company will produce a car capable of driving itself on 'auto pilot' 90% of the time within the next three years.
In February this year, a research team from Oxford University successfully demonstrated its own self-driving car, based on the electric Nissan Leaf. Using cameras and lasers to "read" the road and the car's surroundings, the vehicle is able to manoeuvre accordingly without crashing, although it cannot yet be driven legally on public roads.
Meanwhile, Google has already clocked up 30,000 miles testing its own self-driving cars on public roads in California, where such cars were made legal last year. Google co-founder Sergey Brin said recently: "These vehicles have the potential to avoid accidents. We can save lives, create jobs, and reduce congestion...I expect that self-driving cars will be far safer than human-driven cars."