Nissan says it will launch a self-driving car by 2020, firing a shot across the bows of fellow car manufacturers and Google, which is currently experimenting in the autonomous car market.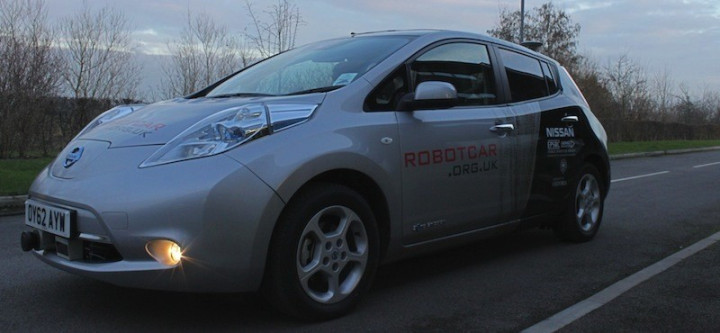 Andy Palmer, executive vice president of the Japanese company, said: "We're making a pledge that we will bring the first autonomous car to market by 2020," adding that the cars Nissan hopes to sell then will let the owner "sit in the driver's seat, fold your arms, cross your legs and basically the car will take you where you want to go."
Although manufacturers such as Mercedes have been working on self-driving technology for years - and some elements of autonomous driving exist today, with cars that can park themselves - Google shocked the industry into action when it unveiled its own driverless car project in 2010.
Since then, the internet company has developed a modified Toyota Prius to drive on its own, and demonstrated the technology's sophistication by letting the car take an almost blind man to his local shops.
Although mass-marking self-driving cars still seem like science fiction, Nissan has already proved capable of reaching lofty goals. Company CEO Carlos Ghosn said: "In 2007 I pledged that - by 2010 - Nissan would mass market a zero-emission vehicle. Today, the Nissan Leaf is the best-selling electric vehicle in history. Now I am committing to be ready to introduce a new groundbreaking technology, Autonomous Drive, by 2020, and we are on track to realise it."
Nissan will face a long and winding road to comply with as-yet unwritten laws on autonomous cars - if one crashes, who is responsible? - but the government has recently shown signs of interest in a future of such vehicles.
In July, the Department of Transport announced it would begin testing driverless cars on UK roads before the end of 2013 as part of Action for Roads, a new government blueprint for increasing the quality and safety of British roads.
Testing will be restricted to quiet, rural roads initially and cars will require a 'passenger' who sits in the driver's seat and can take control should problems arise.
In February this year, a research team from Oxford University successfully demonstrated its own self-driving car, based on the electric Nissan Leaf. Using cameras and lasers to "read" the road and the car's surroundings, the vehicle is able to manoeuvre accordingly without crashing, although it cannot yet be driven legally on public roads.
Meanwhile, Google has already clocked up 30,000 miles testing its own self-driving cars on public roads in California, where such cars were made legal last year. Google co-founder Sergey Brin said recently: "These vehicles have the potential to avoid accidents. We can save lives, create jobs, and reduce congestion...I expect that self-driving cars will be far safer than human-driven cars."