The Tesla electric car company will produce an autonomous car capable of driving on 'auto-pilot' within the next three years, company CEO and serial entrepreneur Elon Musk claims.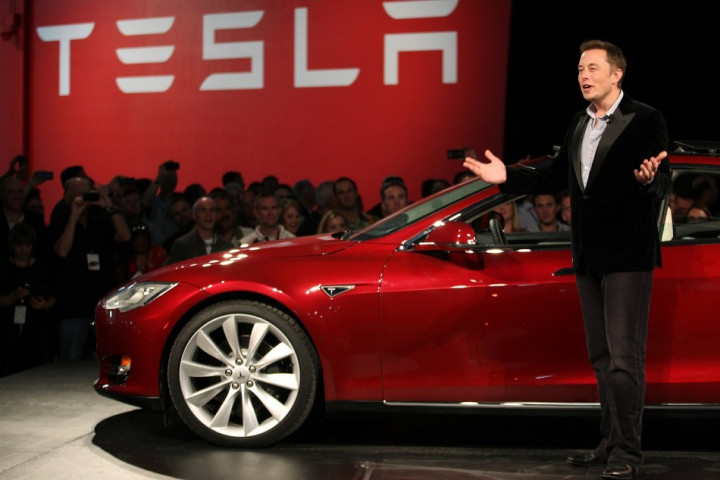 Joining the likes of Google, Nokia, Mercedes-Benz and Oxford University, Musk claims his take on the self-driving car would allow the driver to hand over 90% of the car's control to its onboard computer.
Speaking in an interview with the Financial Times, Musk said the car was being developed in-house using Tesla's own technology, not that brought in from another company.
Tesla's online jobs board currently has a post for an Advanced Driver Assistance Systems Controls Engineer, who will be responsible for helping the car manufacturer's "effort to pioneer fully automated driving."
In the interview Musk admitted fully autonomous cars are some time away, but believes his three year estimate to reach cars which are 90% automated is achievable.
"My opinion is it's a bridge too far to go to fully autonomous cars," Musk told the FT. "It's incredibly hard to get the last few percent."
Drivers would be able to switch on an 'auto-pilot' mode for most situations, letting the car take over.
Although a future of self-driving cars is still many years away, developments in the market are starting to gather momentum as car manufacturers and technology companies alike inject resources into it.
2020
In late August Nissan made a pledge to bring the first autonomous car to market by 2020, saying such vehicles will let the owner "sit in the driver's seat, fold your arms, cross your legs and basically the car will take you where you want to go."
Although manufacturers such as Mercedes have been working on self-driving technology for years - and some elements of autonomous driving exist today, with cars that can park themselves - Google shocked the industry into action when it unveiled its own driverless car project in 2010.
Since then, the internet company has developed a modified Toyota Prius to drive on its own, and demonstrated the technology's sophistication by letting the car take an almost blind man to his local shops.
Long and winding road
However, Nissan, Tesla and all other autonomous car manufacturers will face a long and winding road to comply with as-yet unwritten laws on such cars - if one crashes, who is responsible? - but the British government has recently shown signs of interest in a future of self-driving vehicles.
In July, the Department of Transport announced it would begin testing driverless cars on UK roads before the end of 2013 as part of Action for Roads, a new government blueprint for increasing the quality and safety of British roads.
In February this year, a research team from Oxford University successfully demonstrated its own self-driving car, based on the electric Nissan Leaf. Using cameras and lasers to "read" the road and the car's surroundings, the vehicle is able to manoeuvre accordingly without crashing.
Meanwhile, Google has already clocked up 30,000 miles testing its own self-driving cars on public roads in California, where such cars were made legal last year. Google co-founder Sergey Brin said recently: "These vehicles have the potential to avoid accidents. We can save lives, create jobs, and reduce congestion...I expect that self-driving cars will be far safer than human-driven cars."