Marvel and DC fans may be feuding over the franchise, but actors are supportive of each others' movies. Marvel actors and directors have come out in support of DC's Wonder Woman, which is currently running successfully in theaters worldwide.
Avengers: Infinity War actors, Mark Ruffalo (who plays Hulk/ Bruce Banner), Chris Evans (who plays Captain America/Steve Rogers), Guardians Of The Galaxy director James Gunn and many others from Marvel Cinematic Universe have come forward to hail the Patty-Jenkins-directed movie, which stars Gal Godot as Wonder Woman.
Chris Evans commented on The Associated Press Tweet which states, "Wonder Woman" soars to a $100.5 million box-office debut in North American theaters, @jakecoyleAP writes" and wrote, "Wow!!!! HUGE congrats @WonderWomanFilm."
Ruffalo, who will be seen in Thor: Ragnarok, also showed his support for the DC movie by sharing Huffington Post article, and tweeted, "Yay! "Wonder Woman" shatters box office with biggest female director opening. Ever."
Gunn, whose Guardians Of The Galaxy sequel was a hit recently, also praised Patty Jenkins' movie. He took to Twitter and wrote, "Many congrats to @PattyJenks and her awesome Wonder Woman on what looks to be an over 100 million opening weekend!" Jenkins replied to Gunn's tweet and replied back by saying, "Thank you @JamesGunn. You're a great filmmaker and friend to others. I really appreciate that and it's why you do the great work you do. "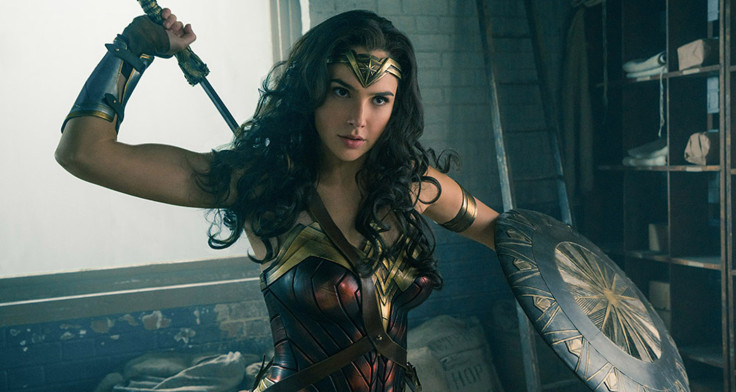 The Avengers and Avengers: Age Of Ultron director, Joss Whedon, took to Twitter to praise Wonder Woman and called it a "delight". He wrote, "I got to see Wonder Woman by myself weeks ago so shut up there's already been a man-only screening. Oh and it's a godddamn delight.
Black Pather actress Lupita Nyong'o has gushed about the Wonder Woman movie in a long Instagram post. She wrote, "Ok people, I just left the theater and KNOW for CERTAIN that the GODS have seen fit to BLESS us with #WONDERWOMAN. W.O.W. It is a superhero movie like none I have ever seen. Epic. FUN. Engaging. Stylistically Captivating. Funny in an honest, not-trying-too-hard way. "
She continued, "Witty. Smart. Perfect length. Fierce. Sensual. Just amazing. @Gal_Gadot will glue you to the screen and at the same time make you want to run to the nearest costume shop to get your W on."
With this kind of support amongst the actors, it looks like DC vs Marvel rivalry is a thing of the past.