Russia has no evidence of its claims that it prevented an armed incursion into Crimea, a NATO official has told the IBTimes UK as tensions mount between Moscow and Kiev. NATO said it noted Ukraine had strongly rejected Russia's accusations that Ukraine was preparing "terrorist acts" on the disputed peninsula and made clear that Kiev is devoted to restoring its territorial integrity exclusively through political and diplomatic means.
"We further note that Russia has not provided any tangible evidence for its accusations against Ukraine. Russia's recent military activity in Crimea is not helpful for easing tensions. We call on Russia to work for calm and de-escalation," the NATO official told IBTimes via email.
At the recent Warsaw Summit of the alliance, NATO reiterated its stance that Russia must reverse its 2014 annexation of Crimea.
But Russian president Vladimir Putin has accused Ukraine's pro-Western government of using terror tactics to seek to ignite a new conflict and destabilise Crimea.
Russian officials shut off internet access on Thursday 11 August in the north of Crimea near the border town of Armyansk, where Russia's FSB claims to have stopped Ukrainian spies.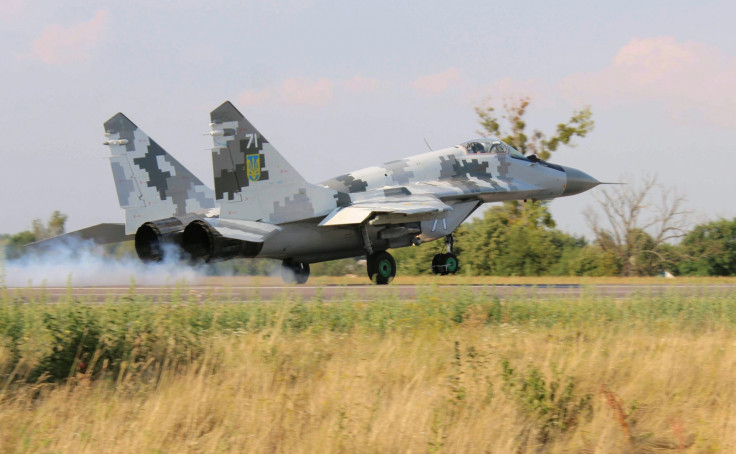 Crimea's representative in the upper house of the Russian parliament and a member of the Federation Council's committee on national defence, Olga Kovitidi, said internet access was stopped to help police find the "saboteurs" who allegedly infiltrated from mainland Ukraine.
"For security reasons, these measures were necessary, and people understand why," she told the independent television network Dozhd. The FSB has said it is collecting evidence linking the detained Ukrainians with the preparation of "acts of sabotage" on the peninsula who have been named as Evgeny Panov and Andrie Zakhtei and who have both confessed to terrorism charges, the RBC news agency reported.
The US State Department spokesperson Elizabeth Trudeau said Washington wanted to see a de-escalation of tensions.
"We believe that any actions, including rhetoric, including remarks, have the ability to escalate what is already a very tense situation and a very dangerous situation," she said.
Russia is said to be considering severing diplomatic ties with Ukraine with the Russian newspaper Izvestia reporting that "Moscow is considering this option".