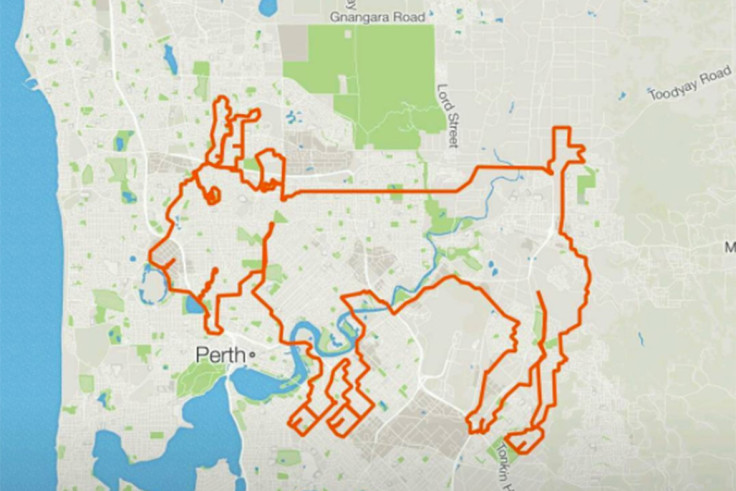 A group of cyclists made a special 202km journey mapping a picture of a goat in Perth, Australia. They used the Strava app to immortalise their feat.
Members of the amateur cycling team Fight Club took eight hours to complete the specially planned route and produce the remarkably detailed goat picture on Sunday 12 March.
"Goats are badass and they're an easy animal to draw in profile," Fight Club member Ben Jones told ABC Perth.
Strava is an app used by cyclists and runners to map and record their exercise routes. Strava art is the practice of making a drawing on by following a particular course in the shape of, say, a goat.
Jones said the team planned the route meticulously and started in Leederville, Perth's hipster district. He added: "There is a joke going around among people who have seen it online that it makes sense that the beard of the goat is in Leederville."
The team then headed north, then east to the Perth hills and finally into the southern suburbs, according to ABC. Jones said of the route: "It comes up through Osborne Park for the head, the eye is in Noranda, horns in Mirrabooka, and then it goes through the north-eastern suburbs."
"The tail is in Swan View, some hooves in Kalamunda and the other hooves in Kensington and Victoria Park."
The picture has already been shared widely on social media by cycling enthusiasts and Fight Club are already planning their next piece of Strava art. "There is talk of doing a quokka or a numbat or some other iconic West Australian animal," said Jones.
But he added that it won't be happening anytime soon because he is soon to be a father. "Part of the reason we actually did this now is that my partner is nine months' pregnant, she's due in about four days," Jones said.