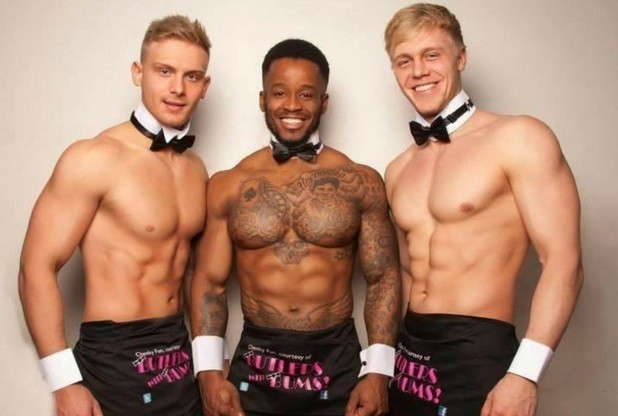 Panic has gripped the world of male stripping following a national shortage of performers. A fall in the number of men wanting to be strippers has "taken its toll" on the industry as it fails to keep up with demand.
Brighton-based strip firm Butlers With Bums is one of those facing a shortfall and is urgently calling "gym-honed" men to apply for roles at events such as hen parties.
Those wanting a new career challenge need to be aged 22-40, confident, outgoing and in good shape to serve food and drink and "show off their physiques" while wearing the company's uniform – an apron, collar, cuffs and bow tie.
Opportunities to be a male model in life-drawing classes could also be available as men are less likely to volunteer than women.
Those who apply at Butlers With Bums could earn as much as £150 for three hours work, on top of their regular job.
Director Dan Harley, a former butler himself, said: "We have a lot of demand for our buff butlers across the UK for hen dos, birthday parties and corporate events, but the shortage has taken a toll on specific areas.
"We would definitely like to see more gym enthusiasts and fitness lads getting involved with butlering and life drawing."
Harley added: "We can offer training for the right candidates to become butlers and life drawing models, you just have to have an ongoing personality and be well-groomed."