Kanye West has been known to compare himself with God and this year announced that he will be running for President of the USA. He is not exactly the most modest of men, but it turns out even Yeezus doesn't mind sending himself up.
The rapper has appeared in a hilarious spoof audition for the final series of American Idol. In a parody of the emotional auditionee backstories, West is seen arriving at the TV studios with his wife, a heavily pregnant Kim Kardashian West, as he introduces himself in a deadpan voiceover. "I'm Kanye from the South side of Chicago," he says. "I'm originally a producer. I always wanted to rap but nobody really believed in me so I wanted to try some things out," he explains.
Waiting in the wings as he takes to the stage, Kim plays along, telling host Ryan Seacrest: "I'm not nervous because I do really believe in him."
As the Golddigger singer stands in front of judges Keith Urban, Jennifer Lopez and Harry Connick Junior preparing to sing, Lopez asks him: "So what are you going to do for us today?"
We then see him emerge from the audition room smiling as Kim asks eagerly: "Did you make it to Hollywood?"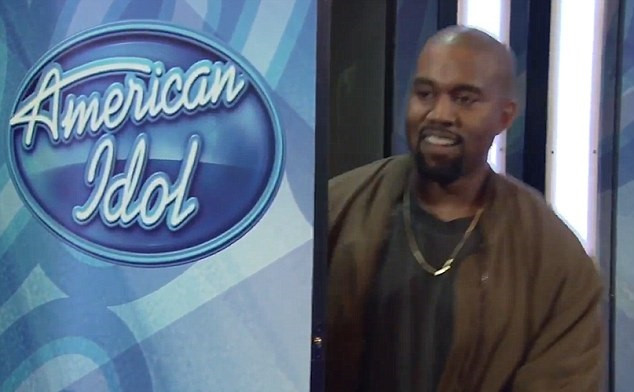 In actual fact, West is one of the best-selling artists of all time, having sold more than 21 million albums and 100 million digital downloads. He has won a total of 21 Grammy Awards, making him one of the most awarded artists of all time and the most Grammy-awarded artist of his age. Time named West one of the 100 most influential people in the world in 2005 and 2015. But apparently Kanye West also wants to add American Idol to his list of accomplishments.
To watch American Idol's farewell season, tune in to 4Music every Monday and Tuesday at 8pm from 11 January.