One of the most prestigious and symbolic titles in all of English sport, the role of England football captain is likely to undergo something of a transformation over the coming years as new manager Gareth Southgate seeks to share the leadership load and move away from a situation whereby other players can "slip under the radar of responsibility and accountability" thanks to the intense burden shouldered by one man.
With current incumbent Wayne Rooney controversially omitted from Southgate's first squad as permanent boss due to a combination of injury issues and a lack of regular first-team football during the twilight of his Manchester United career, long-term vice-skipper Gary Cahill will lead England on Wednesday night (22 March) as they meet Germany 12 months after fuelling misguided hopes of a maiden European Championship triumph with a remarkable 3-2 comeback victory in Berlin.
Among those that have long championed a more rotational approach to the England captaincy is former Chelsea, Blackburn Rovers and Southampton full-back Graeme Le Saux, who earned 36 senior international caps between 1994-2000 and played every game for his country at the 1998 World Cup in France.
"I've been saying for a long time now that I would go completely the other way and not even have a full-time England captain until you qualify for a tournament, because I think you're making a rod for your own back," he told IBTimes UK when his thoughts on Rooney's replacement.
"I would rather pick a team captain every get-together and if it's the same person every time, fair enough. But it gives you the flexibility of not feeling necessarily under pressure to pick the same person because you've named them formally as your England captain.
"Then when you get to tournaments, I think that's different because you're bringing a squad that's there for a period of time and then maybe name a tournament captain when the tournaments come around. That would be my own personal take on it. Whether he [Southgate] does that or not, we'll have to wait and see. That's clearly up to him."
The leadership qualities of Tottenham Hotspur's Harry Kane – missing from the current squad due to ankle ligament damage sustained during an FA Cup quarter-final drubbing of Millwall – were recently lauded by Southgate, with Mauricio Pochettino seeming open to the idea of his prolific striker one day becoming both Spurs and England captain. Could he be viewed as a realistic long-term successor to Rooney?
"I don't really focus too much on who the captain is because when I played for England, we had eight club captains on the field," Le Saux continued. "We had two or three England captains sometimes in the same team and you can obviously only give the armband to one person. From my point of view, if you've got good experience in that squad and that squad has got a strong team identity, then the captain himself is less, I don't want to say significant, but it's less focused for the players.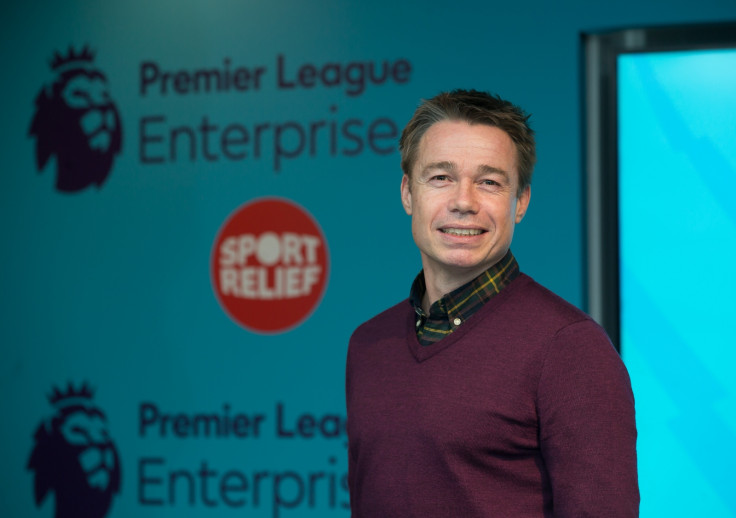 "I don't think the role is quite the same as it is at club level and certainly not as it is in other sports, where a rugby captain has more to do with the off-the-field stuff and relationships. The cricket captain is involved in selecting the squad itself. Different captains in different sports obviously have different roles. It's going to be interesting to see how that evolves and what the reaction is to whoever is named as the next captain if that's the way it goes."
Le Saux's international career coincided with Southgate's and he also sat alongside FA brain trust Greg Clarke, Martin Glenn and Dan Ashworth and fellow adviser Howard Wilkinson on a five-man panel that interviewed the former Middlesbrough and England U21 boss in November following a successful four-game interim stint in charge of the senior side.
One of the lines frequently tossed out by Southgate's detractors is that he is simply too nice to be a successful manager. However, Le Saux believes recent squad selections prove his ability to make strong decisions where necessary.
"He's always keen to learn. He's very collaborative as a manager as well, he's not dictatorial. He can be firm. People talk about 'can somebody be too nice?'. It's not about being nice, it's about making tough decisions and standing behind those decisions and actually being fair to the people that are around you.
"He's always given me the impression, Gareth, of being someone who is very honest but also strong in the sense that he has conviction in his decisions. He's already proving that with some of the decisions he's made with this squad."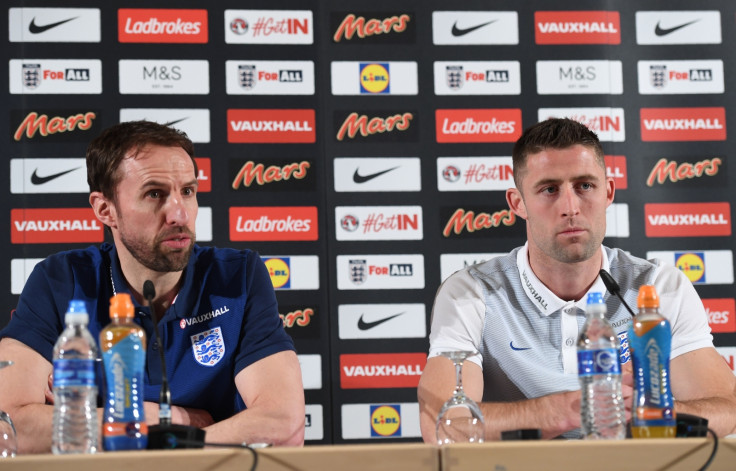 So do the notable exclusions of Rooney and 17-goal Arsenal forward Theo Walcott show that Southgate has possesses the necessary ruthless edge to thrive in international management?
"It shows that he's got a plan and he's prepared to stand by that plan. If he's going to drop someone, which is tough for anyone, then he's prepared to answer their questions. That's a sign of strength, it's not a sign of weakness. Communicating with people, giving them feedback and keeping in contact with them are really important things that are often overlooked. We've got a relatively small group of players in terms of the pool of England players and for every squad, you're going to disappoint a few people. But you've got to keep them on board, and that's a very important part of his job."
Le Saux was speaking after appearing alongside former Dragons' Den star Theo Paphitis as a judge at the final of the Premier League's Enterprise Challenge, an annual competition joint-funded by Sport Relief that sees secondary school children from around the country assemble and present business plans in response to a challenge set by top-flight executive chairman Richard Scudamore.
This year's event was won by Year 9 students from The Pingle School in South Derbyshire representing Derby County, who saw off competition from five other finalists to claim victory at Ernst & Young's London Bridge headquarters.
"It's something that I've been involved with for a good few years now," Le Saux said. "So when you get six finalists made up of 14 or 15 year olds, many of whom have never been to London if they're coming from outside the city, and then presenting to three terrifying judges - well, one terrifying judge in Theo and two really nice people in me and [Premier League executive office director] Peta [Bistany]... Everything about it is positive, because the experience that they get, the opportunity they get to develop their skills, to learn about business, to learn about being enterprising and developing a plan and everything that takes to any given task, I just think is invaluable."
He added: "It's just brilliant. I love being part of it."