People in their tens of thousands attended an "emergency protest" in London and other British cities on Monday (30 January) against US President Donald Trump's ban on people from seven Muslim-majority nations from entering the US, and against Prime Minister Theresa May's offer to Trump of a state visit to Britain.
In this gallery, IBTimesUK presents some of the best signs that were held high during the protests across the UK: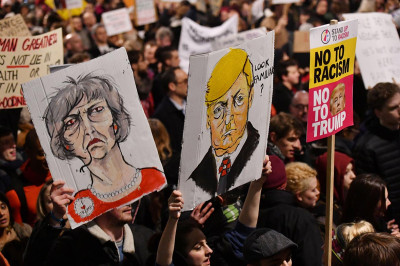 Speaking to Reuters, London protester Annemiek van Eost highlighted the main issues if a state visit from Trump were to go ahead, saying: "It just shows that we agree with the things that he is doing and I think the UK, and especially London here as you can see today, is such a diverse country and we thrive on immigration and working together. By agreeing to let him come here, shaking his hand, for me that's an agreement with all his policies."
Holding placards reading "No to Racism, No to Trump", and "I stand with Muslims", while others chanted "Shame on May", thousands of demonstrators joined a protest outside the Downing Street residence of Prime Minister May, who visited Trump in Washington on Friday and was the first world leader to meet the US president.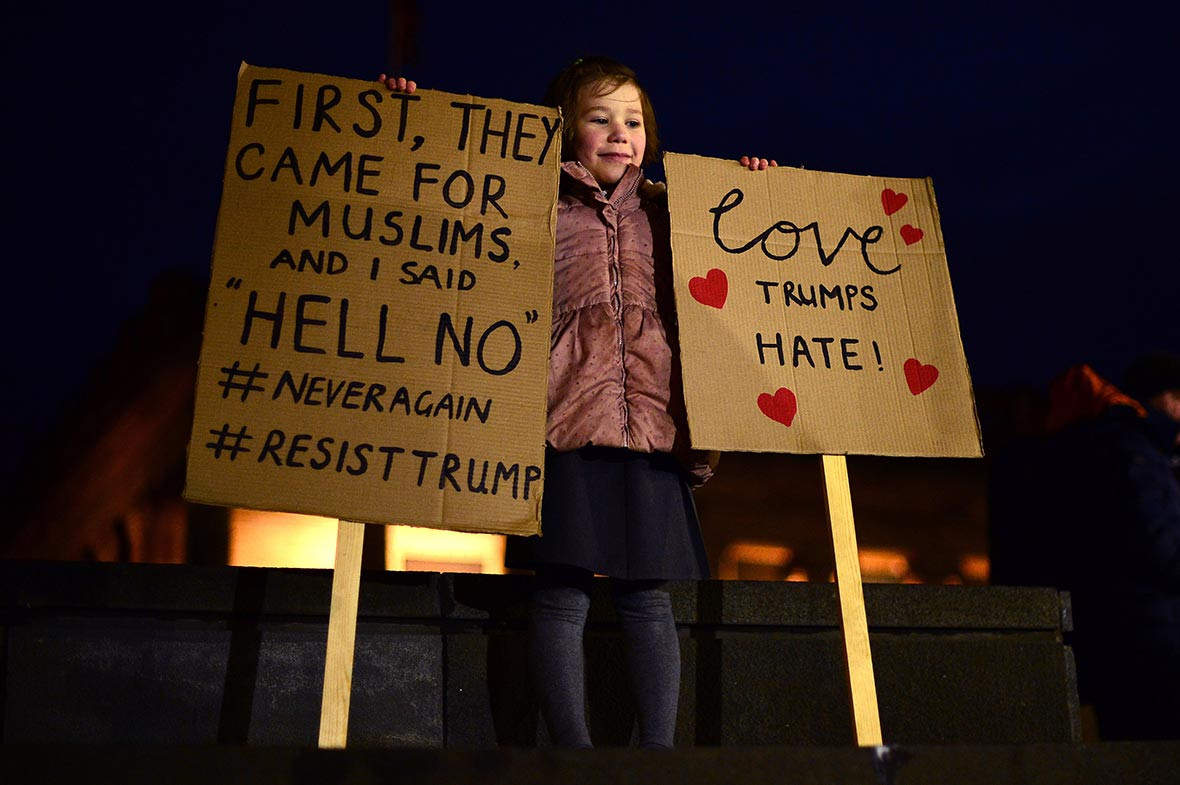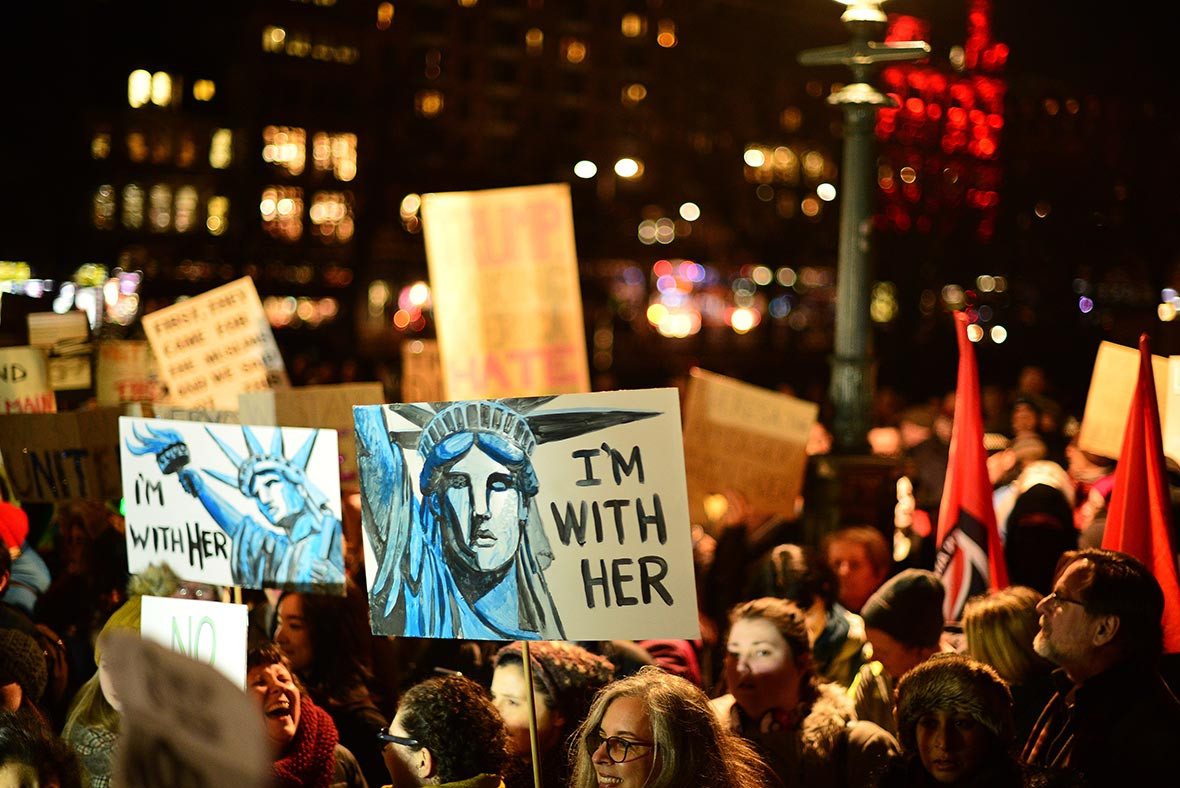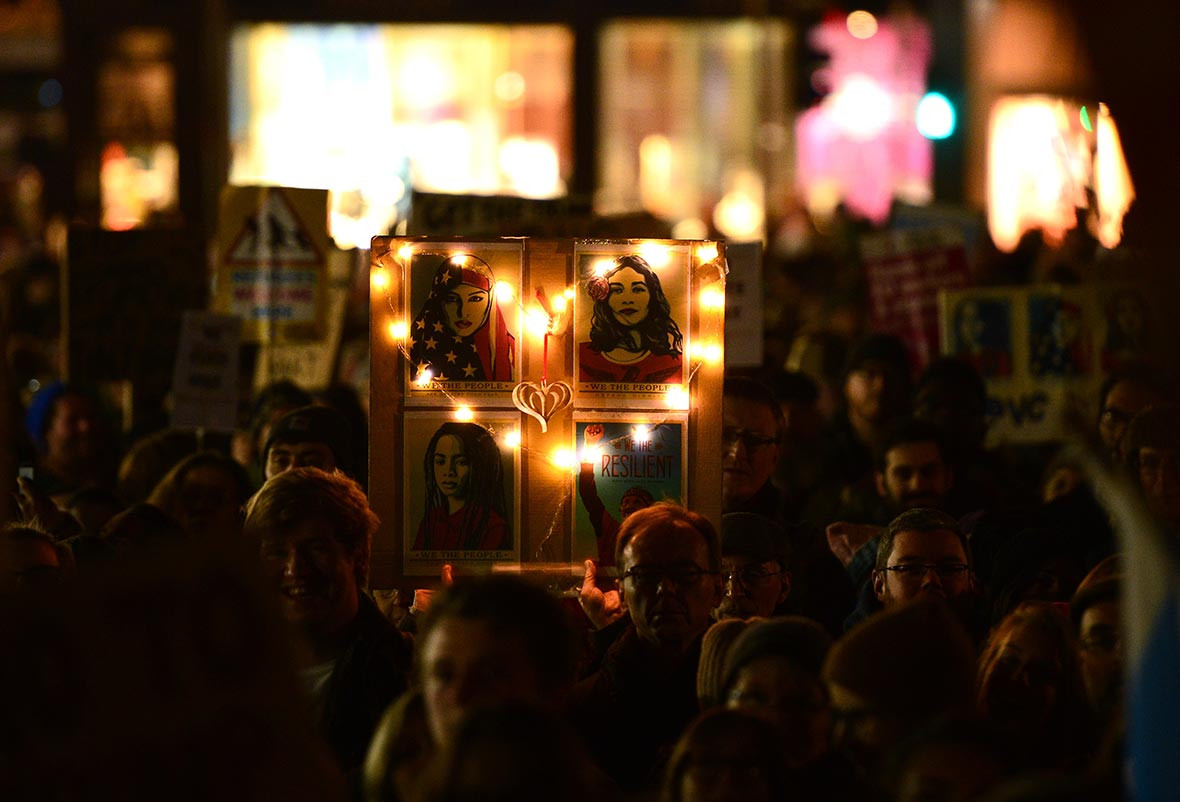 "There comes a moment when we have to ask our government where do you stand? That's why I'm here today. Not just because I believe what Trump is doing is appalling. Not just because I believe it's counterproductive. Not just because I know that it will not achieve what he says he is trying to achieve. But because I want my government to stand up and say he is wrong," Conservative lawmaker Baroness Sayeeda Warsi told Reuters.
Nearly 1.5 million people have signed a petition calling for Trump's planned British visit – which will involve lavish displays of royal pageantry and a banquet hosted by the Queen – to be cancelled.