Noki-ahh 3310: Old Nokia phones are being used as vibrators by women in India
Survey suggests Indian women turning to retro phones as makeshift arousal aids.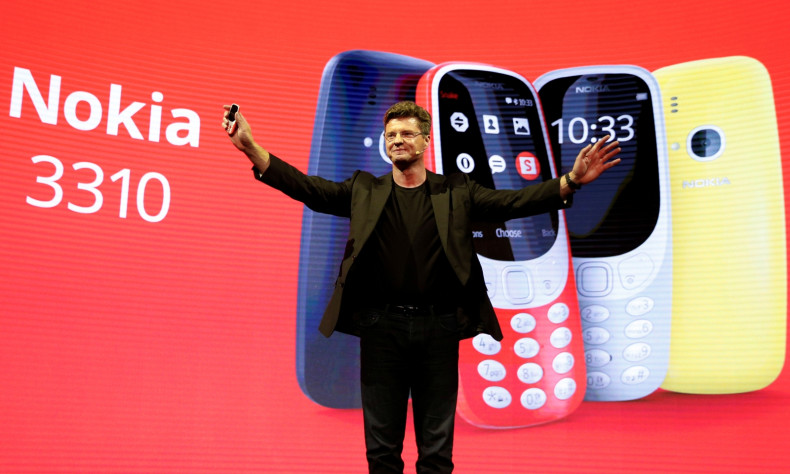 With the release date just under a week away, the buzz surrounding the rebooted Nokia 3310 phone is at an all-time high. Now, it turns out the classic edition of the retro feature phone has been creating a buzz of its very own in India... one of a more erotic persuasion.
In a survey of female masturbation habits in the region, Nokia's old school mobiles were the "surprise winner" when it came to sex toys, with the vibrate function acting as a saucy stand-in for more traditional vibrators.
While it may seem odd to imagine someone eyeing a Nokia "brickphone" and having salacious thoughts, sex toys are still something of a taboo in India and are ostensibly outlawed under the Indian Penal Code. Other makeshift masturbation aids listed in the Agents of Ishq survey included toothbrushes, shower jets, pillows, ice cubes and vegetables.
Although the exact number of respondents claiming to have turned to a classic device for a steamy interlude is not specified, one participant regaled the site with a tale of three friends introducing a fourth to the delights of "Noki-Ahh!"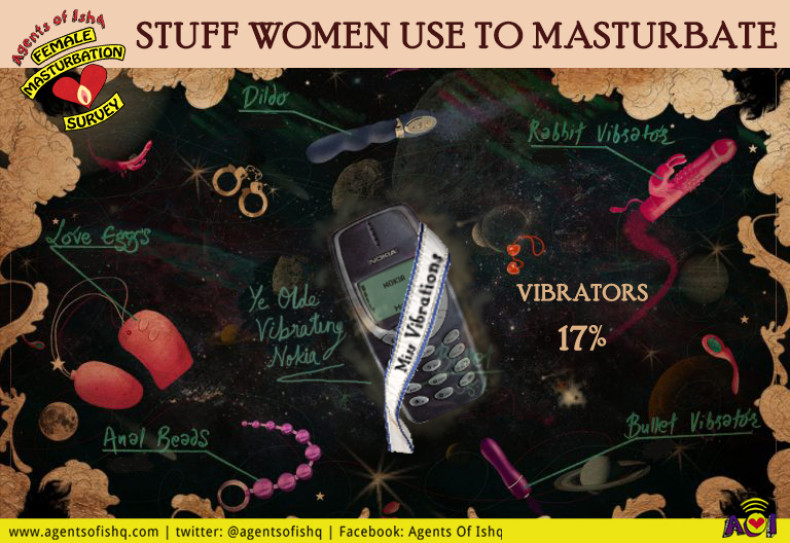 Designed as an additional way of notifying the phone's user of an incoming call or text message with or without an accompanying ringtone, vibrate functionality can be found on almost any modern phone, be it smart or otherwise.
Aside from the risk of accidentally calling someone amid the throes of passion, utilising a Nokia 3310 as a homemade vibrator would certainly be less risky than dabbling with a number of "smart" sex toys that have hit the headlines.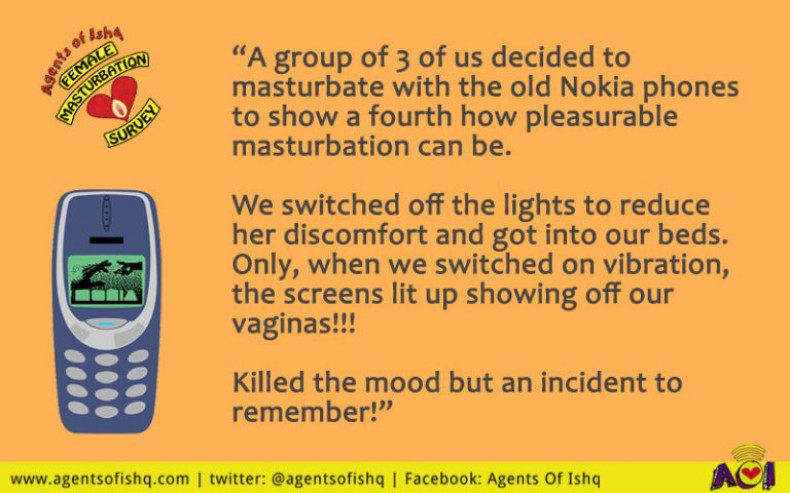 In April, an internet-of-things (IoT) connected vibrator that lets users record their sex acts was chastised for having built-in vulnerabilities that could let hackers use a simple WiFi connection to snoop on unassuming victims. A Canadian company also found itself having to pay out $3.75m (£3.1m, €3.5m) after it was revealed that its We-Vibe toys had been collecting "temperature" and "intensity data".