UploadVR sued over 'boy's club' workplace of sex rooms, drug use and 'rampant' harassment
Former employee shares shocking allegations about VR startup in lawsuit.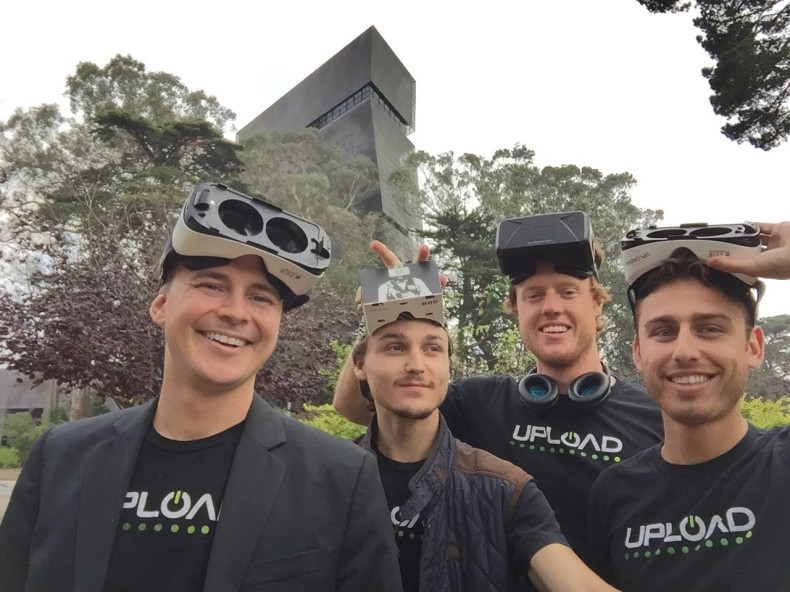 A VR startup is being sued by a former employee over allegations of 'rampant' office behaviour that involved sex rooms, drug use and sexual discrimination in a lawsuit that reads like something from the Wolf of Wall Street.
UploadVR, based in San Francisco, has been accused of operating a "boy's club" environment where male staff, including its founders Taylor Freeman and Will Mason, would allegedly openly talk about sexual exploits and spoke about female employees in a sexually degrading manner.
The graphically detailed account provided in the lawsuit by Elizabeth Scott, who was hired as the director of social media, reports of an UploadVR employee's sex life being frequently discussed with other male employees talking of "how he refuses to wear a condom and has had sex with over 1000 people".
It also alleges other occasions where, in the presence of Scott, male employees would talk about how "sexually aroused" they were by female UploadVR employees, including one instance of a manager at the company describing how "he had a boner and had to go to the bathroom to rub one out so he could focus".
The complaint continues to describe wild behaviour in detail as male employees reportedly engaged in sex acts in the office and "even set up a room to encourage sexual intercourse at the workplace". The room was referred to as "the kink room" that contained a bed and "often underwear and condom wrappers would be found".
The lawsuit details how Scott alleges ways in which she was subjected to sexual harassment with Freeman reportedly claiming he found her unattractive, "not the ideal size he likes in a woman to have sexual relations with" and claimed Scott should not be used for marketing purposes because she was "too big". At one of the number of parties thrown by Upload VR, Scott claims staff would invite prostitutes and strippers and on one occasion was forced out of her bed so Taylor Freeman could have sex.
The complaint continues to allege that the founders and male employees were allowed to partake in drug use in the office and would attempt to "force females" into participating, which would result in them being singled out if they refused.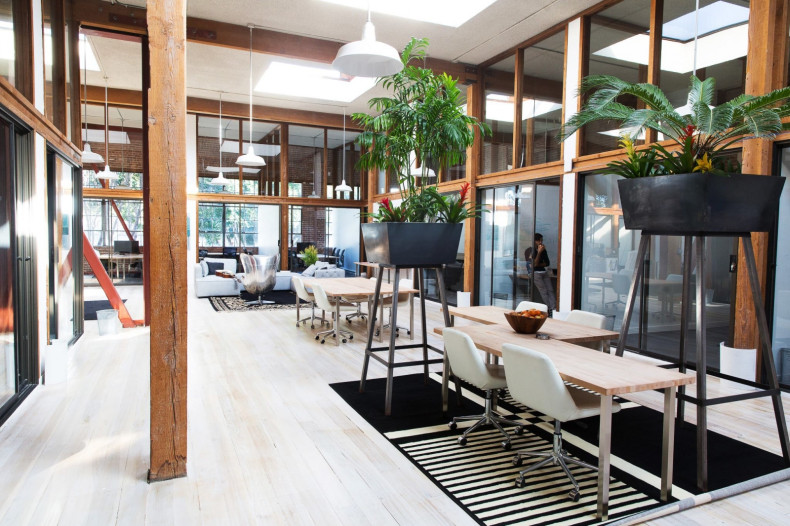 The alleged exclusion of women in the workplace is another action Scott is taking against UploadVR as she claims Scott and other female staff were left out of important meetings, lunches, and asked to perform "womanly tasks" such as cleaning the kitchen, tidying the office and being "called in on their days off to clean up following parties they had not been invited to". Scot also claims female staff were not paid as equally as the male employees and after numerous complaints it is claimed no action was taken regarding any of the events cited in the lawsuit.
Scott was fired on March 2017 and alleges that the harassment continued after learning that "UploadVR employees were slandering her in the virtual reality community, making her search for employment very difficult."
Scott is taking UploadVR to the Superior Court of California with a lawsuit that cites nine causes of action from discrimination, sexual harassment to violation of equal pay act to emotional distress.
IBTimes UK has contacted UploadVR for a comment on the allegations made in the suit and will update when we receive a response. UploadVR has made an initial statement, which Tech Crunch reports came from the defendants Mason and Freeman:
"We cannot comment directly on any pending litigation. What we want to express is that our employees are our greatest asset and the sole reason for the success of this company. We are committed to creating a positive community in VR/AR as well as within our company culture and will work to further develop that mission in the future. We are confident that the true nature of how we treat our employees and how we operate as leaders will shine through this unfortunate situation and confirm that these allegations are entirely without merit."
Should the allegations prove to be true, UploadVR would join the number of tech startups currently being reported for toxic work environments and a worrying culture of sexual discrimination in the workplace. Uber is currently in the middle of a string of high-profile controversies with accusations of "systematic sexual harassment" and revelations CEO Travis Kalanick visited a South Korean escort bar with several executives, forcing a female employee to report the incident in a complaint.
Magic Leap, another virtual reality startup, is also being sued by its former vice-president for sexual discrimination and racism. Former VP of marketing, Tannen Campbell, claims the lack of women at the Florida-based firm created a "macho bullying atmosphere" and one of its employees claiming to have said: "stay away from the Three Os: Orientals, old people and ovaries."