Nokia Sales Down 24% Despite Record Lumia Sales
Nokia has posted sales for the last three months which are 24% down on the same period last year, highlighting that the Finnish smartphone maker faces a long road to recovery.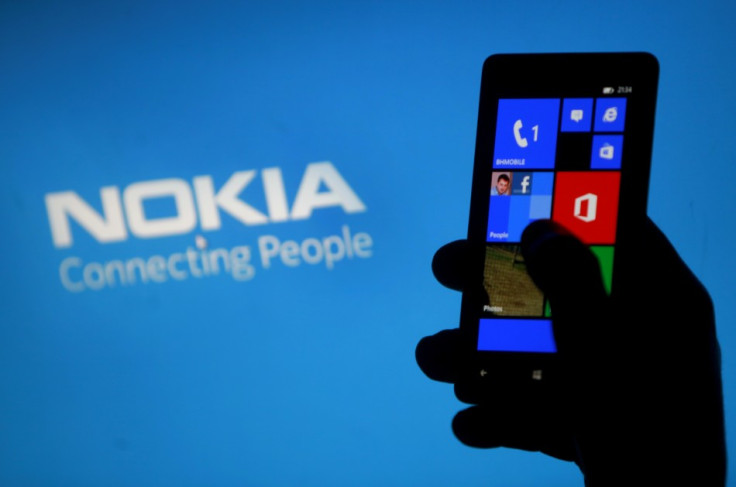 Nokia has posted an operating loss of €115 million (£99m) from €5.7 billion in revenue which compares poorly to last year when the company recorded sales of €7.5bn - though the company also posted record losses of €814 million in the same period.
Nokia shares tumbled 5.6% after the company released the weaker-than-expected second quarter sales
Despite the poor sales results, sales of the company's flagship Lumia range was up, selling 7.4 million handsets in the three months to the end of June - up from the record high of 5.6 million in the previous quarter and almost double the four million units sold this time last year.
Nokia has now sold a total of 27.3 million Lumia phones since shipping its first Windows Phone model, the Lumia 800, in November 2011 - though it still lags a long way behind the likes of Apple and Samsung.
The Lumia range uses Microsoft's Windows Phone operating system which is strugging to gain popularity with Nokia having ditched its own aging Symbian operating system completely. Just last week Nokia unveiled the latest in its Lumia line-up, the Lumia 1020, which features a 41 megapixel camera sensor as its main selling point.
Feature Phones
Meanwhile sales of the company's feature phones, which once made Nokia the world's biggest phone maker, continued to fall. Nokia sold 53.7 million feature phones this quarter, down from 55.8 million in the first three months of the year and well down on the 73.5 million it sold in the second quarter of 2012 - despite adding to its Asha range of budget devices.
Average selling price (AVP) is a key metric for analysts and while the AVP of Nokia's smartphones rose to €157 per unit, a 16% fall in the average price of each feature phone sold saw the overall average price per device fall to €45 from €48 this time last year.
The company's Here maps made an operating loss of €89m, a slight improvement on the €95m loss it posted last year
Nokia Siemens Networks, the company's networking and telecommunications equipment division, made an €8m profit, up from the €226m loss it posted last year.
Create value
Nokia CEO Stephen Elop said: "With our recent announcement to purchase Siemens' 50% stake in Nokia Siemens Networks, we believe we will create value for Nokia shareholders and look forward to strengthening Nokia Siemens Networks as a more independent entity.
"In Devices & Services, our Mobile Phones business unit started to demonstrate some signs of recovery in the latter part of the second quarter following a difficult start to the year. Also, towards the end of the second quarter, we started to ship the Asha 501, which brings a new design and user experience to the highly competitive sub-100 USD market."
Despite claiming his company is "very encouraged" by consumer response to its range of budget Asha feature phones, Elop says his phone division is "planning to take actions to focus its product offering and improve product competitiveness."
© Copyright IBTimes 2023. All rights reserved.