Blogger Claims Nokia Faked Still Images Along With Video
Update: Nokia admits the still images were not shot using a Lumia 920 handset
Nokia has already apologised for faking the video footage in a television advert for its Lumia 920 smartphone but did it also fake the still images that appear in another promotional video?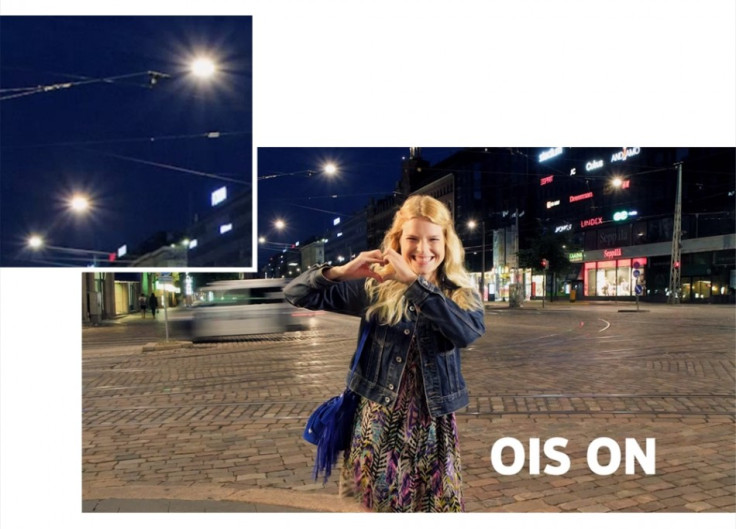 Blogger Youssef Sarhan claims that the diffractions seen in the photos included in the video prove that they were not taken with the Nokia Lumia 920. Diffractions are the sparkle affect generated around bright lights in the background.
"It's impossible for a camera with a fixed aperture of f/2 [as the Lumia 920 has] to generate so many spikes from a light source. These kind of diffractions are typical of a DLSR camera with a smaller aperture like f/22. So, it makes perfect sense that if Nokia were to fake the video, they would also fake the stills; which they almost certainly have," Sarhan wrote on his blog.
The videos were designed to show off the PureView optical image stabilisation system, which eliminates blurry images and improves pictures shot in low light conditions.
"We are investigating this," a Nokia spokesman told IBTimes UK when we contacted them for comment.
To further prove his point Sarhan posted an update that included an image taken from the Nokia Lumia 920 launch site, which also has a central female figure with a light source in the background.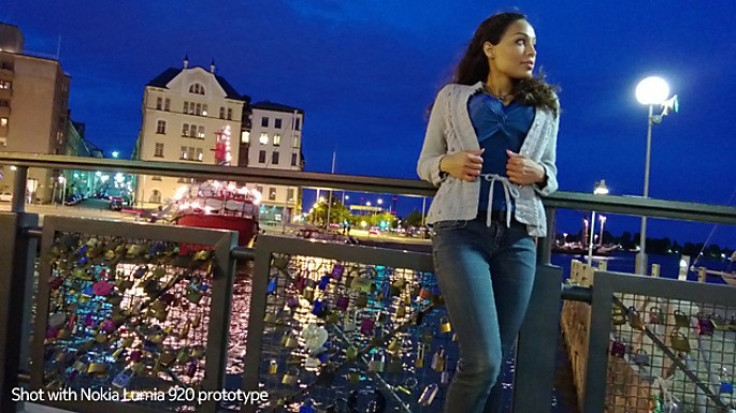 This does not display the same kind of diffractions seen in the still images inserted into the video.
"Case closed," he wrote.
UPDATE: Nokia has now admitted that the whole of the video, including those still images, was not shot using a Lumia 920 handset.
"We'd like to clear up some misunderstandings that have emerged since the release of the PureView video yesterday. Contrary to information posted on some blogger and technology websites, all still images found on the PureView page on Nokia.com were taken using a Nokia Lumia 920 prototype phone. Regarding the video we released, as we said in our apology we should have posted a disclaimer stating the entire video - including all three sequences - was a representation of optical image stabilization (OIS) only. A disclaimer stating that the video was not shot using a Lumia 920 is now clearly shown under the video."
© Copyright IBTimes 2023. All rights reserved.