The Nokia Lumia 920T will be available to buy in China before the end of 2012, making it the first Windows Phone device to be sold there, heloing Microsoft's attempt to become the third major player in the hugely lucrative smartphone market.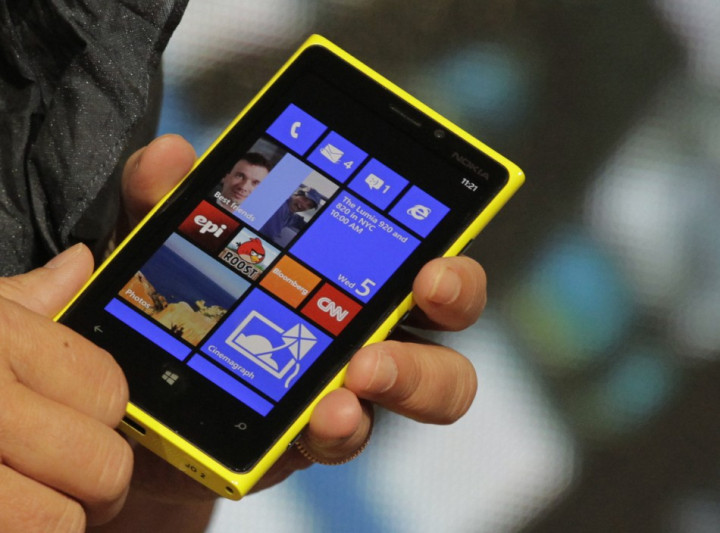 Nokia has partnered with China's biggest mobile service provider, China Mobile, to launch the 920T which uses Microsoft's Windows Phone 8 platform. Already, Nokia's shares have jumped by 6.1 percent, marking a significant turnaround after the company lost much of its market share to Samsung and Apple.
At the launch of the 920T in Guangzhou, Nokia CEO Stephen Elop said the Chinese market was "key":
"We are delighted to partner with China Mobile, the largest operator in the world, to introduce our first Lumia on Windows Phone 8 device in this key market for Nokia. We are excited for Chinese consumers to experience the most innovative smartphone with the best photography and navigation capabilities."
Windows Phone devices have yet to make a significant impact on the market, with IDC estimating it only has 2.6 percent market share. Microsoft faces tough competition in China where Analysys International predicts 77 percent of all smartphones are Android-based.
The Lumia 920T will also be competing against Apple's iPhone 5, which will launch in China on 14 December and has already received more than 100,000 pre-orders, despite selling for the very high price of 5,288 yuan, the equivalent of $850 or £530.
That makes the iPhone 5 30 percent more expensive in China than in the US. The Lumia 920T will sell in China for 4,600 yuan.
Aside from pricing, Nokia and Microsoft have another advantage over Apple in their partnership with China Mobile. The world's largest mobile service provider, it already has more than 700 million subscribers, providing Microsoft and Nokia with an existing install base that Apple does not have in China.
Despite the more than 15 million iPhone users in China, Apple has not agreed a deal to let China Mobile sell the phone itself.
China is the most profitable market in the world for smartphones, accounting for 27 percent of global phone shipments in 2012, compared to 16 percent in the US.
However, Chinese customers prefer cheaper handsets, with analyst firm Canalys predicting that by 2015, almost half of all Chinese smartphone users will have handsets priced under $200, hardly fitting the roughly $750 price of the 920T.
There is also the concern of Chinese governmental control over internet access, with Windows Phone 8 apps like Twitter, Facebook and YouTube being useless in China where those services are banned. Android devices all use the search engine Baidu rather than Google and it is likely that Nokia will need to make similar changes to the Windows Phone 8 platform if the 920T is to be successful in China.
Nokia Lumia 620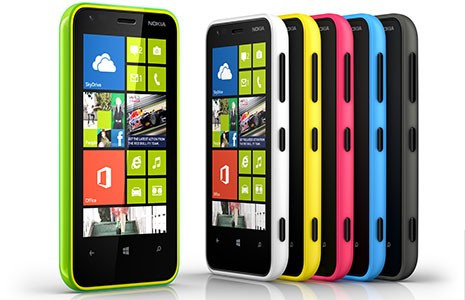 Nokia has also announced today the Lumia 620, a lower-priced smartphone that's set to challenge the currently dominant Android in the buget smartphone sector. Announced at the LeWeb conference in Paris, the Lumia 620 has a smaller 3.8 inch screen and 8GB of storage.
It will also feature a five megapixel camera, weigh 127g and will be powered by a 1GHz processor.
Though it has not been confirmed whether the Lumia 620 will immediately go on sale in China, it will be available in Asia, as well as Europe and the Middle East from January 2013, priced at $249 (£155):
"We continue to execute on our strategy to reach new audiences and new markets," said Jo Harlow, executive vice president of Nokia Smart Devices, at LeWeb "With its innovative design, the latest Windows Phone 8 software and signature experiences from Nokia, like Nokia lenses, Nokia Maps and Nokia Music, the Nokia Lumia 620 is a highly competitive smartphone at this price point."