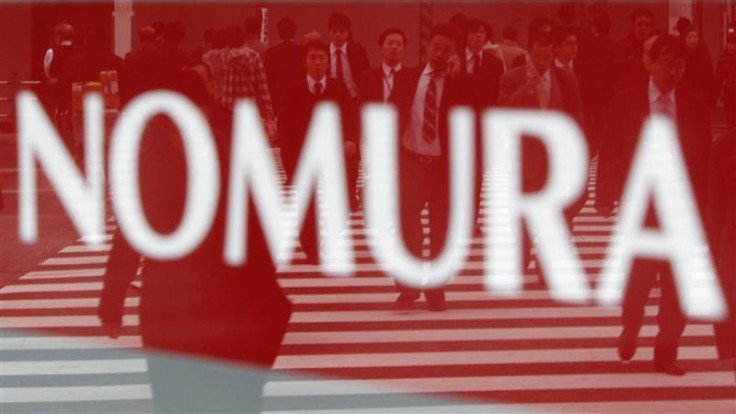 Japan's government is urging the country's biggest brokerage Nomura to "clean its wounds" and enforce higher ethical standards in banking practices after the group used leaked information for insider trading.
"I urge Nomura's executives and employees to re-evaluate their professional ethics and identify the problems with their internal controls and business practices," said financial services senior vice-minister Ikko Nakatsuka in an interview with Bloomberg. "I want Nomura to drain the pus from its wounds."
The probe is the latest in a number of insider trading investigations that Japan's Securities and Exchange Surveillance Commission (SESC) is conducting in the region.
The SESC is still inspecting Nomura after it found that a number of its staff had given tips to traders on share sales they managed.
"If any brokerages misrepresent facts or conduct insufficient internal inspections, they should fully understand they will face reputational risks," said Nakatsuka, a lawmaker from the ruling Democratic Party of Japan. "We may conduct further probes and impose penalties in that case."
Financial Services Minister Tadahiro Matsushita asked the 12 other financial firms, including Goldman Sachs to submit reports by 3 August this year, on how they handle confidential information.
Last month, Nomura announced it had slashed top executives' pay, forced two managers to step down and suspended some operations.
A spokesperson at Nomura told the IBTimes UK: "We continue to cooperate fully with the ongoing SESC inspection. We are continuing our internal investigation under our new compliance structure while receiving advice from outside attorneys."
Other Insider Trading Probes in Japan
Nomura is not the only bank or brokerage in Japan to be under investigation for insider trading in Japan.
In May this year, the SESC launched a probe into whether an employee at the investment bank leaked insider information in conjunction with an IPO the bank was underwriting in Tokyo.
JP Morgan, one of the lead underwriters for the Nippon Sheet Glass IPO that launched in Tokyo, is under investigation by the Japanese watchdog, after the SESC confirmed that Asuka Asset Management was told about the non-public information from one of the lead underwriters.
The SESC issued a recommendation that the Financial Services Agency "impose an administrative monetary penalty against Asuka Asset Management on charges of insider trading committed prior to the public announcement of Nippon Sheet Glass Co., Ltd.'s equity offering in August 24, 2010."
JP Morgan said in a statement to the IBTimes UK at the time that "the announcement indicated that the SESC concluded that the non-public information was provided by an employee of one of the lead underwriters. To date in connection with this matter JPMorgan Securities Japan Co., Ltd. has not received any indication from the authorities that suggests J.P. Morgan's involvement either by the company as a whole, or by any department as a whole."
"We take this matter extremely seriously and will continue to take measures to enhance our internal control. We are cooperating fully with the authorities on this matter," added JP Morgan.
Japan's second-largest brokerage, Daiwa Securities Group was the second joint underwriter on the IPO in question. In a press statement, a spokeperson at the brokerage said that Daiwa wasn't involved in the insider-trading activity.