In a major breakthrough, North Korean leader Kim Jong-un has ordered the reopening of an inter-Korea hotline which could facilitate high-level talks between the rival Koreas. Kim had earlier hinted in his New Year address that he would be "open for dialogue" with the South to ease tensions in the Korean peninsula.
On Wednesday, 3 January, it emerged that Kim had ordered the reopening of the communication channel which was used by the two nations previously for talks between them, but was cut-off in February 2016. Ri Son-gwon, a top North Korean official who is in charge of handling inter-Korea matters, was seen announcing the decision in a televised address.
"By upholding a decision by the leadership, we will make close contact with South Korea in a sincere and faithful manner," said Ri. "We will discuss working-level issues over our potential dispatch of the delegation." The North's announcement comes just a day after Seoul offered to hold talks to discuss North Korea's participation in the upcoming PyeongChang Winter Olympics in the South.
If things proceed according to plan, this will be the first direct talks between the two countries – which are technically at a state of war since the 1950-53 conflict did not end in a peace treaty – in the past two years.
The North added the inter-Korea communication channel will be opened at 6.30GMT. However, Ri did not specifically comment on whether the high-level talks will begin immediately.
Seoul's unification ministry has welcomed the development, saying, "We will consult with North Korea over working-level issues in connection to our dialogue offer through the hotline."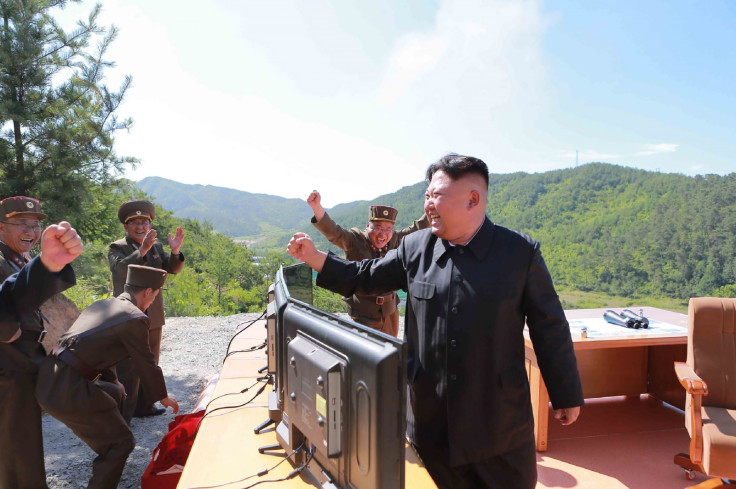 The latest development comes just after US President Donald Trump wrote on Twitter that his nuclear button is "much bigger and more powerful" than Kim's.
The two Koreas have not had any top-level direct communication between them since December 2015. The situation in the Korean Peninsula has taken a turn for the worse since then due to the fact that a defiant Pyongyang is determined to press ahead with its nuclear and missile programmes with little regard to UN regulations.